Your Promega Connections Bloggers will be taking a break from December 23, 2014–January 5, 2015, to retool and gather up our thoughts so that we can cook up New Year of intriguing science posts. You can look forward to posts about bioluminescence, cytotoxicity and cell culture, kinases and cellular signaling networks, epigenetics, and the new twists and turns in biotechnology that are making their way into our labs and our lives. We will continue our tradition of posts to guide the job seekers and those of you in career transitions, and of course we will provide lots of technical tips and tricks for your work at the bench.
If you have any burning technical questions or a science or technology topic on which you would like to see a post, let us know in the comment section below.
Be sure you are subscribed to the RSS feed so that you can join us on our blogging journey in 2015.
Happy New Year!
The following two tabs change content below.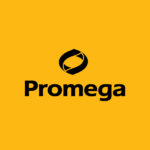 Promega products are used by life scientists who are asking fundamental questions about biological processes and by scientists who are applying scientific knowledge to diagnose and treat diseases, discover new therapeutics, and use genetics and DNA testing for human identification. Originally, founded in 1978 in Madison, Wisconsin, USA, Promega has branches in 16 countries and more than 50 global distributors serving 100 countries.