Cellular stress is associated with global misfolding and aggregation of the endogenous proteome. Monitoring stress-induced abnormalities remains one of the major technical challenges facing established sensors. Misfolded monomers induced by mild stresses, however, remain largely invisible with current sensors.
In a recent publication (1) Fares and colleagues describe a new sensor based upon a fluorescent molecular rotor that is conjugated to a Halo mutant (AgHalo). In non-stressed cells, the AgHalo sensor remains largely folded, and is fluorescent when misfolded. The fluorescent molecular rotor, when conjugated to purified AgHalo to form the proteome stress sensor, is able to report on urea-induced partially unfolded (misfolded) conformations with a higher fluorescent increase than the previously reported fluorophore-based sensors. Heat-induced misfolding is also effectively monitored by the fluorescence change of the sensor that is based on fluorescent molecular rotor, but not the solvatochromic fluorophore. The unique feature of the fluorescent molecular rotor makes the new generation of the AgHalo proteome sensor more sensitive to misfolded conformations that are primarily induced by mild proteome stress. Further, the new sensor exhibits a higher fluorescence signal when detecting soluble and insoluble protein aggregates that are induced by more severe proteome stress. These data collectively suggest that thermo-labile Halo conjugated with a fluorescent molecular rotor serves as a suitable sensor to detect a wide range of proteome stress conditions.
Literature Cited
Fares, M. et al. (2018) A Molecular Rotor-Based Halo-Tag Ligand Enables a Fluorogenic Proteome Stress Sensor to Detect Protein Misfolding in Mildly Stressed Proteome. Bioconjugate Chem 29, 215–24.
Learn more about protein analysis using HaloTag here.
The following two tabs change content below.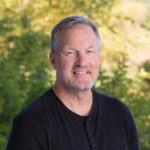 Gary earned his B.S. in Bacteriology, UW-Madison in 1982. From 1982–1986 he served as Research Tech at UW-Madison. From 1986 to the present Gary has been with Promega Corporation serving in many capacities including as the very first editor of Promega Notes. He was also Manager Tech Services and Training, Product Manager Restriction/Modifying Enzymes, Product Manager Protein Analysis, and is now Sr. Product Manager for Protein Analysis products.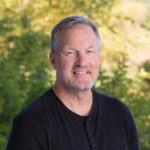 Latest posts by Gary Kobs (see all)