Just the other day, the local library near Promega held its Friends of the Library Summer Book Sale, and several of the Promega editors trekked to the stacks to take advantage of bargain books. Many of us were looking for summer reading treasures.
Summer reading has always been a big tradition for me.  When I was younger I spent much of my summer breaks sitting under the shade of a big tree or, later, an airplane hangar with a good book.  When I was in college on the summer Glee Club tour, I remember an English Literature major who always boarded the bus with a shopping bag full of Harlequin romances—her summer reading. My daughter, now a "school-ager" herself has come home with own summer reading list, although many of the assignments were ebooks: times have changed a little.
As I was thinking about summer reading, I wondered, is there any pattern to what scientists take on vacation with them for their leisure reading hours? So I conducted an informal poll of science types hanging around Promega to see what they were planning for summer vacation reading. The results were as varied as the scientists whom I polled, but if you are stuck for a summer reading idea, perhaps one of these titles will appeal to you.
Do you have any summer reading suggestions for us? Share them on Twitter (@Promega), Facebook  or Google+
Science-related fiction
206 Bones by Kathy Reichs—This crime mystery weaves together intrigue, anthropology and forensic science.
Non-science fiction
War Horse by Michael Morpugo—Recently made into a movie, this children's book first published in the UK 1982 tells the tales of Joey, a World War I army horse and the attempts of Albert, the horse's original owner, to bring him back home safely.
A Thousand Splendid Suns by Khaled Hosseni—In his second novel, Hosseni takes us back to Afghanistan, to follow the lives of two women, Mariam and Laila.
Harry Potter Series by J.K. Rowling—These children's classics are a great family read as your children approach the age of wizardry.
World War Z by Max Brooks—Described as an "apocalyptic horror novel", this sequel to The Zombie Survival Guide provides individual stories a decade after the Zombie War.
Burmese Days by George Orwell—This is Orwell's first novel; it is set in 1920's colonial Burma and follows the disillusioned John Flory through friendships, government corruption, and unrequited love.
Game of Thrones Book 3 by George R.R. Martin—This series, A Song of Ice and Fire, is best known by the title of its first book Game of Thrones.  It is a "high fantasy" series that creates an entire fantasy world and history.
All Souls Trilogy Books 1 and 2 (A Discovery of Witches and Shadow of Night) by Deborah Harkness: This fantasy novel of witches, daemons and vampires begins in a modern library and takes the reader through Elizabethan England. It is a mixture of history, romance, suspense and even a little genetic phylogeny.
Science Nonfiction
Spillover by David Quammen—This is a riveting discussion of the emergence of new infectious diseases, including a discussion of the actual origin of the HIV-AIDS virus and others, such as Hanta Virus, that may not be so familiar.
Beating Back the Devil by Maryn McKenna—An account of the doctors and scientists of the U.S. Centers for Disease Control and Prevention's EIS (Epidemic Intelligence Service).
Biography and Autobiography
I am Spock by Leonard Nimoy—This  is the second volume of the autobiography of Leonard Nimoy, the actor who portrayed the much admired science officer on the USS Enterprise in the original Star Trek series.
Letters to a Young Scientist by E.O. Wilson—This book shares the a scientist's passion for discovery, as E.O. Wilson tells his tales of growing up in the South being always interested in the living things around him and his career.
Peter the Great: His Life and World by Robert K. Massie—This historical biography of Peter the Great follows him from 10-year-old co-tsar to creator of the great Russian navy and army.
Inspirational
The Power of Now by Eckart Tolle—This inspirational work coaches readers on living in the present moment.
Start Something that Matters by Blake Mycoskie—This book describes stories, ideas and practical tips to help people get started on spending time giving back and/or doing the things that they love without quitting day jobs or waiting for retirement.
Lean  In: Women, Work and the Will to Lead by Sheryl Sandberg—This book written by the COO of Facebook, launches a conversation about the lack of women in high leadership positions in major organizations. She tries to steer the conversation from "having it all" to setting boundaries that support career, family and personal goals.
The following two tabs change content below.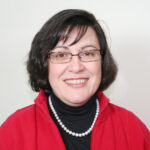 Michele earned her B.A. in biology at
Wesleyan College
in Macon, GA, and her PhD through the BCDB Program at
Emory University
in Atlanta, GA where she studied cell differentiation in the model system C. elegans. She taught on the faculty of Morningside University in Sioux City, IA, and continues to mentor science writers and teachers through volunteer activities. Michele supervises the digital marketing program group at Promega, leads the social media program and manages Promega Connections blog.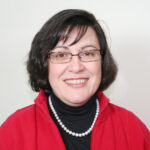 Latest posts by Michele Arduengo (see all)