Many people in the United States of America will be celebrating the country's Independence Day by gathering with family, grilling and consuming food, and watching a Chinese invention explode overhead in many shapes and colors. I am partial to the ones my family calls boomers consisting of a small circular white flash of light and an explosion of sound that vibrates my chest.
The American Automobile Association (AAA) predicts that 32.8 million Americans will travel at least 50 miles from home over the July 4th weekend; 84% of those will travel by auto. One necessity for traveling is good driving songs. I enjoy listening to music and it certainly makes the time pass easier when I am driving to see my family. I humbly submit a few suggestions to make your holiday travel (and everyday commute) easier and more fun.
I find Florence + The Machine offers engaging, rhythmic songs and "Dog Days are Over" is especially fun and upbeat.

I have enjoyed "Safety Dance" by Men Without Hats for longer than I care to admit without dating myself.
http://www.youtube.com/watch?v=7movKfyTBII
"We Will Rock You" by Queen is a classic song that I cannot ignore. I challenge you not to nod your head or tap your foot while it plays.

Which songs are part of your playlist when you travel?
The following two tabs change content below.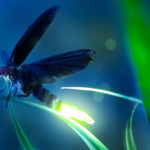 Sara is a native Wisconsinite who grew up on a fifth-generation dairy farm and decided she wanted to be a scientist at age 12. She was educated at the University of Wisconsin—Parkside, where she earned a B.S. in Biology and a Master's degree in Molecular Biology before earning her second Master's degree in Oncology at the University of Wisconsin—Madison. She has worked for Promega Corporation for more than 15 years, first as a Technical Services Scientist, currently as a Technical Writer. Sara enjoys talking about her flock of entertaining chickens and tries not to be too ambitious when planning her spring garden.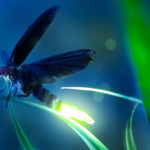 Latest posts by Sara Klink (see all)