[wpvideo kN9KABwW]With the amazing, beyond belief success of the Mars Rovers Spirit and Opportunity, the expectations are high for Curiosity. However, the task is far more difficult. With a much larger rover to land, the landing is more difficult. If you haven't seen NASA's "Seven Minutes of Terror" video, it's worth a look.
Where will you be on August 5? Will you be awake and holding your breath and watching your twitter feed—looking for the first news of a successful landing from NASA?
The following two tabs change content below.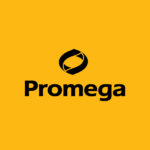 Promega products are used by life scientists who are asking fundamental questions about biological processes and by scientists who are applying scientific knowledge to diagnose and treat diseases, discover new therapeutics, and use genetics and DNA testing for human identification. Originally, founded in 1978 in Madison, Wisconsin, USA, Promega has branches in 16 countries and more than 50 global distributors serving 100 countries.