Back in 2009, we reported on the problem of cell line contamination (1). In that article we reported the statistics that an estimated 15–20% of the time, the cell lines used by researchers are misidentified or cross-contaminated with another cell line (1). This presents a huge problem for the interpretation of data and the reproducibility of experiments, a key pillar in the process of science. We have revisited this topic several times, highlighting the issues cell and tissue repositories have discovered with cell lines submitted to them (2) and discussing the new guidelines issued by ANSI (3,4) for researchers regarding when during experimental processes cell lines should be authenticated and what methods are acceptable for identifying cell lines.
Just recently two papers were voluntarily retracted by their authors because of cross contamination among cell lines used in the laboratories. The first that came to my attention represented the first retraction from Nature Methods in its nine years of publication. In this paper, cross contamination of a primary gliomasphere cell lines with HEK cells expressing GFP resulted in "unexplained autofluorescence" associated with tumorigenicity (5). The second paper, retracted from Cancer Research by the original authors, was also another cross contamination story involving HEK cells (6). In this story a gene was incorrectly described as a tumor suppressor, that when silenced led to the formation of tumors in nude mice. It turns out that the contaminating HEK cells also failed to express this same gene.
So because of cross contamination of cell lines, two groups have voluntarily retracted papers. Being open and honest about what had happened with the cell lines and reaching the decision to retract the papers could not have been an easy thing, but these decisions benefit the scientific community in many ways. Obviously they benefit the researchers doing work on the specific research questions addressed by the papers by preventing researchers from pursuing paths that lead to dead ends. But in the bigger picture these retractions reinforce the argument that cell line authentication needs to become a routine and accepted part of any experimental process that depends on cell culture if we are to have confidence in the experimental results.
References
The following two tabs change content below.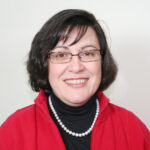 Michele earned her B.A. in biology at
Wesleyan College
in Macon, GA, and her PhD through the BCDB Program at
Emory University
in Atlanta, GA where she studied cell differentiation in the model system C. elegans. She taught on the faculty of Morningside University in Sioux City, IA, and continues to mentor science writers and teachers through volunteer activities. Michele supervises the digital marketing program group at Promega, leads the social media program and manages Promega Connections blog.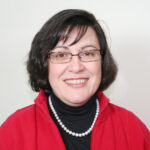 Latest posts by Michele Arduengo (see all)