If you are like me, there are just not enough hours in the day. The list of things that I need to get done regularly out distances the time I have to do them in. Keeping up with my favorite blogs, staying in tune with things on twitter and staying on top of new product and features often fall by the wayside because it takes so much time to go to all those pages and find the content I want.
Recently we updated the Promega PubHub page on our website with the hopes that it will help you use the time you spend visiting the PubHub page more efficiently. In addition to latest technical articles from Promega, useful lab facts and the ever-popular cartoons, we now offer a live feed of our Promega Connections Blog posts, tweets from @Promega and a list of new products.
We know that your time is valuable, and if you are interested in the articles and more from Promega, there is now one page to see it all.
The following two tabs change content below.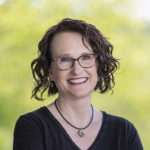 Kelly earned her B.S. in Genetics from
Iowa State University
in Ames, IA. Prior to coming to Promega, she worked for biotech companies in San Diego and Madison. Kelly lives just outside Madison with her husband, son and daughter. Kelly collects hobbies including jewelry artistry, reading, writing and knitting. A black belt, she enjoys practicing karate with her daughter as well as hiking, biking and camping.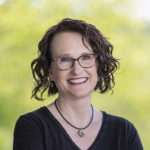 Latest posts by Kelly Grooms (see all)