At ScienceOnline 2012, Brian Malow also known as @sciencecomedian performed a short routine during the Saturday lunch. He complained that several jokes floating around the web were not attributed to him so I thought I would share a few I remembered complete with attribution. His sense of humor appealed to me as I was raised in a home rife with puns. Yes, my family can carry on an entire conversation dedicated to a single theme, no music necessary.
Fans of the television show "The Big Bang Theory" are likely to understand this reference: Schrödinger's cat walked into a bar…or did it?
For chemistry buffs: Helium drifted into a bar. The bartender says "We don't serve noble gases in this bar." Helium doesn't react.
If you enjoy reading about the Large Hadron Collider and the search for a certain particle: A Higgs Boson entered a church. The priest said "We don't allow your kind in here." The Higgs Boson replied "Without me, you have no mass."
Microbiologists may appreciate this one: An infectious disease enters a bar. The bartender says "We don't serve your kind. You're Staph."
More wordplay with particles: A neutron enters a bar. The bartender says "For you, no charge."
The following two tabs change content below.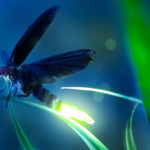 Sara is a native Wisconsinite who grew up on a fifth-generation dairy farm and decided she wanted to be a scientist at age 12. She was educated at the University of Wisconsin—Parkside, where she earned a B.S. in Biology and a Master's degree in Molecular Biology before earning her second Master's degree in Oncology at the University of Wisconsin—Madison. She has worked for Promega Corporation for more than 15 years, first as a Technical Services Scientist, currently as a Technical Writer. Sara enjoys talking about her flock of entertaining chickens and tries not to be too ambitious when planning her spring garden.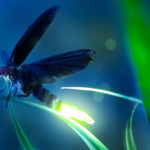 Latest posts by Sara Klink (see all)