We shared in laughter and tears. We tempered our scientific pursuit of the truth with the story of an unimaginably strong survivor of rape. We witnessed the struggles of a man trying to find his identity and the joy of being reunited with real family members after 30 years of lies. I find it hard to succinctly describe to others what my first ISHI conference was like. There is perhaps nothing more personal than our own genetic identities. This conference didn't shy away from the raw emotions that encompass the human experience. We define ourselves as employees of this company or researchers at that institution, competing for attention and funding, yet this conference reveals how limiting these preconceptions may be.
The desire to make the world a better place unites us. I spoke with analysts for hours about the challenges of overcoming the sexual assault kit backlog, I made a fool of myself dancing to musical bingo with new friends from the Philippines and Brazil, and I was inspired by the casual musings of a video journalist. We are sure to see countless more ethical debates on how we should be using DNA (or proteins!) for human identification. The field of science relies on the open sharing and exploration of new ideas, and as admittedly biased as I am to the conveniences of the digital age, there has never been a better time to come together in person.
Don't just take my word for it, though.
We can't wait until #ISHI27 next week in Minneapolis. See you soon, @ishinews!

— Parabon Snapshot (@ParabonSnapshot) September 22, 2016
Fun times at Promega!! #ISHI27 pic.twitter.com/9M9tWCte2R

— Nicola Muffins (@Cranewife_) September 28, 2016
Great piece on Rock Harmon's talk at #ISHI27 by @SethAugenstein at @ForensicMag

— Laura Barten (@lbarten) September 28, 2016
There were some phenomenal talks each day, and I did my best to capture the essential takeaways from a number of them through our corporate Twitter account. Reducing these experts' already condensed 20 minute presentations into 140 characters doesn't do them justice—it's a little cliché but you just had to be there. I wrote about a few of the topics in other blog posts before the conference, and then Seth Augenstein for Forensic Magazine and Dan Vergano for BuzzFeed covered topics from a few of the talks as well. The constraints of Twitter didn't stop many of us from engaging on this platform, however. There were about 370 #ISHI27 tweets from 9/24 to 10/4, and these tweets were favorited or retweeted 788 times.
Perhaps the most emotional part of the conference was the talk by Julie Weil recounting her terrifying encounter with the Florida "Day Care Rapist" in 2002. I will spare the details here except to say the news articles I've found do not fully encompass the traumatic experience Julie and her two children endured, nor the lasting fear that imprisoned them in their house afterwards. DNA evidence from the attack was almost impossible to find due to the man shaving his body of hair, burning his fingerprints off and other means of destroying genetic evidence. Previous victims of this serial predator likewise harbored no detectable DNA traces. Whether it was just luck or the skill of Julie's forensic analyst, a sample from part of her shirt had the man's DNA in picogram to nanogram concentrations (trillionths to billionths of a gram). This eventually led to the arrest and sentencing of seven life terms in prison for the man. There was a single question posed to the moderator after her talk:
The reunion was completely serendipitous between Julie and Lisbeth, who haven't seen each other since the ordeal. We caught up with Lisbeth afterwards to ask what was going through her head during the talk: "As a DNA analyst, I always hoped that the work I did actually contributed some good in my community. Being able to be at ISHI for Julie's presentation was amazing." It is stories like these where the justice brought forth from forensic evidence is clear motivation to continue to made advances in the field.
Fun Facts
Total attendees: 840
Percent of U.S. attendees: 77%
Percent of international attendees: 23%
Number of countries represented: 44
Total ISHI app users: 468
"Click" game users completing 10+ challenges: 30
"Click" game users completing >90% of all challenges: 9
One new thing at ISHI this year was the Click photo scavenger hunt. There were 45 challenges encouraging conference participants to take a picture of themselves doing things from networking with people from other countries to roasting marshmallows. Nine people completed over 90% of those challenges, and the top four people completed every challenge. Quite impressive, ccampbell, sisterfish125, meganelizabeth, ANB614, CeeGee, Justme25, Heisenberg, MeeChelle and Ang35ie.
ISHI Summary Video
It's easy for me to understand why some people I met have been coming to ISHI nearly since its inception 27 years ago. The constant intellectual and social stimulation left me quite tired by the end, yet I feel a renewed passion for my work and I hope you do too if you attended. I'm looking forward to seeing familiar faces and some new ones next year in Seattle!
The following two tabs change content below.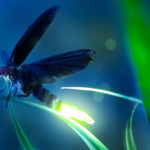 I am a science writer at Promega striving to combine creativity with science. I live off adrenaline rushes from skiing and discovering new music. I received my B.S. Microbiology and M.S. Biotechnology degrees from UW Madison.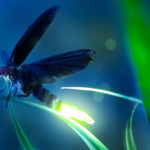 Latest posts by Greg Emmerich (see all)