If you work with cell lines you may have paid attention to the dramatic headline published last month in the online journal STAT, Thousands of studies used the wrong cells, and journals are doing
nothing." In their column The Watchdogs ("Keeping an eye on misconduct, fraud, and scientific integrity"), Ivan Oransky and Adam Marcus call out the fact that scientists continue to publish research using cell lines that are contaminated or misidentified. Recent estimates have found that the percentage of misidentified cell lines used by scientists is as high as 20 to 36. The blame here is being placed on the peer reviewed journals for not blowing the whistle. The authors call for journals to put some "kind of disclaimer on the thousands of studies affected."
This is not a new claim. The continuing problem of cell line misidentification, of lack of authentication, has been covered before in various channels. It's easy to find news publicizing yet another retracted publication. Promega Connections has published a number of blog posts addressing this, one as recently as last year: Do You #Authenticate? This post describes the bold move by the journal Nature to adopt a new policy around cell line authentication. Beginning in May 2015 the journal required authors of all submitted manuscripts to confirm the identity of cell lines used in their studies and provide details about the source and testing of their cell lines.
Other journals have joined the initiative and now require confirmation that cell lines used in submitted manuscripts are in fact the cell lines the authors claim them to be. The growing list of journals requiring this stringent step include all within the Nature Publishing Group, AACR journals such as Cancer Research and Molecular Cancer Research, the Journal of Molecular Biology, and the Society of Endocrinology. See the table for a current complete list of journals that have mandatory requirements or make strong recommendations.
An international effort to fix the problem
More recently, a worldwide and vocal group of scientists, the International Cell Line Authentication Committee (ICLAC) reached out to U.S. Vice President Joe Biden after he publicly announced his Cancer Moonshot initiative. The Cancer Moonshot aims to accelerate the development of cancer cures, using a strategy akin to what proved successful for NASA's successful moon landing under John F. Kennedy's presidency. ICLAC, in a public letter to Biden (read it here), urged the Cancer Moonshot Task Force to "set common principles and requirements for training and quality
assurance testing when using biological materials." The group expressed its concern about the need to establish guidelines for the allocation of new funds to eradicate the problems caused by the cross contamination and misidentification of cell lines used in cancer research.
Clearly the scope of this request and the level to which ICLAC sought help demonstrates the seriousness of this problem. The ways in which cell-based models can undermine the difficult work of cancer research when authentication is not established has reached new heights of concern.
So, why does the problem continue to plague the scientific community? Despite the growing awareness of the problem and the bold approaches by groups like ICLAC, Oransky and Marcus claim that journals continue to publish thousands of studies using the "wrong" cells. And in a poll they ran last December, 55 percent of readers said journals should issue corrections for contaminated or incorrectly identified cell lines, while 40 percent felt that a retraction was the better option. Clearly, the majority of respondents are not comfortable with the current state of the situation.
Get to know the available resources
Perhaps one way to help researchers take the steps they need is to continue to educate about the tools and resources available. For one thing, there are online databases listing all misidentified cell lines in publications dating from the 1960s; the most current list now includes more than 400 cell lines.
Promega has long been a proponent of authenticating cell lines, as we offer a product specifically developed to do just that. GenePrint® 10 offers a straightforward solution for authenticating cell line and relies on genetic profiling using polymorphic short tandem repeats (STRs). The American Tissue Culture Collection (ATCC) Standards Development Organization Workgroup published ASN-0002-2011 which recommends the use of at least eight STR loci. The 10 loci offered with GenePrint® 10 provide the necessary discriminatory power to be able to conclusively say yes, this cell line is definitely the cell line it is believed to be.
Promega recently launched a new product, GenePrint® 24, for mixed sample analysis. With 24 loci it offers an even higher power of discrimination in authenticating a sample's identity, and it can generate a multi-locus human DNA profile from a variety of human-derived biological sources. Research scientists looking for a more powerful tool to conclusively authenticate their tissues and cell lines are eager to make use of GenePrint® 24. With more resources available, and a greater commitment to resolving the ongoing problem of cell line misidentification, the research community should be well on its way to finding a solution. Eventually the Watchdogs may have to look elsewhere to blow their whistle.
Recent scientific retractions involving cell line misidentification:
http://www.ncbi.nlm.nih.gov/pmc/articles/PMC4966991/
http://onlinelibrary.wiley.com/wol1/doi/10.1002/cbin.10593/abstract
http://stm.sciencemag.org/content/8/354/354re3
Previous related Promega Connections posts:
https://www.promegaconnections.com/do-you-authenticate/ (4/27/15)
https://www.promegaconnections.com/cell-line-misidentification-rears-its-ugly-head/  (9/19/13)
https://www.promegaconnections.com/fingerprinting-your-cell-lines/ (2/15/13)
The following two tabs change content below.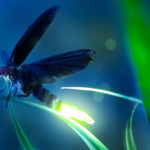 Nicole Sandler
Nicole enjoys being a member of the Promega Connections blog team. A former molecular biologist, she earned her PhD from the University of Pennsylvania but realized that writing about science was a more fulfilling way to apply her knowledge and passion for the field. She's excited that her longtime writing career has now landed her at Promega, a company she once relied on for restriction enzymes and buffers as a research scientist.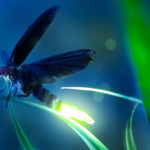 Latest posts by Nicole Sandler (see all)