A week ago Sunday, I walked among crowds of mothers, grandmothers, and children of all ages celebrating Mother's Day at the Botanical Gardens in St. Louis, Missouri.  As I watched happy families, I couldn't help being jealous.  Though I was there with my grandmother and other close relatives, I missed my mom, especially since I was in my hometown for her funeral the day before.  Had my mom been alive and well, we might have walked those same paths ourselves and enjoyed the new life teeming above the earth.  Instead, my mother lost her battle of more than six years with Lewy Body dementia the week before at the age of 61.
As a biologist, I was well-aware of Alzheimer disease in the abstract, and tau proteins, beta-amyloid, and genetic predisposition.  But until my mom was diagnosed in 2008, I was painfully ignorant of dementias other than Alzheimer disease.  Once we knew what mom was fighting, I learned that Alzheimer disease and Lewy Body are hardly unique.  The number of other dementias that exist is long and includes vascular dementia, mixed dementia, Parkinson's disease, frontotemporal dementia, Creutzfeldt-Jakob disease, Huntington disease, and many others.[1]
It's likely you already know someone suffering from one of these diseases.  Alzheimer disease alone affects more than 5 million Americans, with about 500,000 dying of complications from the disease per year, placing it as the 6th leading cause of death in the US.[2]  In the early stages of my mom's decline, I learned as much as I could about Lewy Body.  Though it's the second most common form of dementia in the US, affecting approximately 1.3 million, there's not nearly as much known as in comparison to Alzheimer disease.  Even more troubling is how often it and other dementias are misdiagnosed.  Though all dementias share many similarities, treatments for some dementias are ill-advised for others.  Having the proper diagnosis can make a huge difference in the treatments prescribed which can affect progression of the disease, especially in the earliest stages.[3]
If you aren't directly affected, you may not realize the toll these diseases take on families, caregivers, and yes, even our economy.  The statistics paint a frightening future.  For Alzheimer disease alone, the US will spend more than $200 billion dollars just to care for those afflicted by it.  By 2050, the cost in today's dollars will approach $1.2 trillion.[4]  Those costs come as the number of Americans with Alzheimer disease may triple to 16 million by 2050 as the baby boomer generation continues to age.
In the abstract, those numbers sound large, but for most, they are still too big to really appreciate.  So think about the costs for a typical family, and keep in mind that those who suffer from dementia may be physically present for years.  My mother lasted nearly 4 years in a nursing home after my dad could no longer care for her at home.  She spent years with wonderful nurses and caregivers, but that care was and is not cheap.  At nearly $5000 a month, mom's care was much more than we could afford.  As her disease was early-onset and she had not yet reached the ripe age of 65, she was not initially eligible for Medicare; had it not been for Medicaid we would have been lost.
So what's to be done?  Of course research continues and we can all hope for more funding to speed discoveries and treatments to prevent or cure these diseases.   But the unfortunate truth is that in the short term, more people will be diagnosed.  More families will watch as their friends or relatives begin a slow decline that may not necessarily be caused by Alzheimer disease, but one of several other similar, but equally cruel dementias.  The cost to care for those diagnosed will continue to affect millions worldwide, in more ways than just financial.
Having watched first-hand, I wouldn't wish it on anyone, but there is hope as there are lots of people working to better diagnose, treat, and hopefully cure these diseases.  If you're one of those scientists researching the causes of dementia, or looking for early biomarkers that can distinguish one dementia from another, please keep at it.  If you're an advocate trying to raise awareness and funding for research and treatments, don't give up.  Or if you're a clinician working to treat and diagnose those suffering from dementia, please keep fighting for your patients.  And if someone in your family or someone you're close to is starting to feel the effects of dementia, please call or spend time with them now.  You may have several years ahead of you on the long goodbye, and you may see your loved one countless times during those years, but much of that time will also be spent in one-way conversations with those whose memories are fading.  Take advantage of the time you have now.
References:
The following two tabs change content below.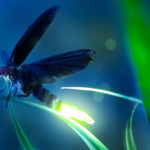 Ben is a technical services scientist at Promega. He earned his BS in Biology at Truman State University and his PhD in genetics at the University of Wisconsin-Madison.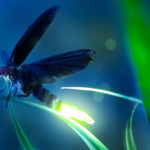 Latest posts by Ben Schmidt (see all)