Times are hard. Unemployment is high. Networking and maintaining job-relevant connections is more important than ever.  Employers literally get hundreds of applications for each job posting.  One of the most useful ways to make yourself stand out in a crowd (besides things like credentials and resumes) is to have a personal recommendation.  In my last post, I talked about the importance of making small talk (no matter how scary it seems!).  Here, we'll take it a step further. Once you've met new people and added them to your contacts list and perhaps your social networking sites, how can you use these contacts to help you achieve your goals?
Make a list of everyone you know.
Start by listing the people you see on a daily basis.  Next, go through your social networking sites and divide your connections into categories, for example, work, social, and random connections.  Think about who these people are connected with, make a note of those who work or have worked in a science-related field.  Enter the names in to a spreadsheet or database and add contact information.  This will take you a couple of hours, but will save you much time in the long run!
Tell everyone you know that you are looking for a job in science.
You never know who people know! I made a valuable connection through a friend of a member of my sister's church.  You don't have to go into great detail, but just mentioning what you are trying to do can either get you connections on the spot or the person you mentioned it to might think of you when talking to others later.  For example, the conversation could go something like this: Your Friend: "What have you been up to?" You: "Lately, I've been spending my time looking for a job at a biotech company."  It's that simple.
Go on "Informational Interviews".
Once you come up with connections at places you might like to work, contact them to ask for 30 minutes to discuss their experiences in their field, looking for work, etc. You buy coffee or lunch and pick their brain.  This is a great way to not only learn skills and strategies, but also to find out about possible job opportunities.  Most people, in my experience, are flattered to hear that you want to know what they know and are happy to share information.  Make sure you come prepared! You can ask questions about the nature of their work or even their path from education to paycheck.
Always follow up!
We all have a lot going on, so when you make a new connection, drop them a simple, handwritten thank you note or an email with a very specific subject line in the next day or two.  Mention something specific about your encounter so they will remember who you are and close with your contact information. The message can simply say, "It was great meeting you yesterday at Starbucks. Thank you for sharing your experiences with job hunting."
Check in with your connections every three to six months.
You never know when you will be looking for your next opportunity and you may not have the chance to interact with certain important contacts very often.  Keep your name on their radar by dropping them a line every so often.  Don't over think your message, keep it simple.  Ask how things have been going, update them on what you're doing, and/or reference something interesting in the news (to perhaps spark a reply).
BONUS: Take a close look at your online profiles! These can be very powerful networking tools. The first step is to make your Facebook page as private as possible. Still, you never know who your friends know (see #2). Clean up your online profiles and make sure they look professional and organized.  Especially while you're job hunting, avoid posting/tweeting gossip, issues that are highly controversial or pictures/videos with content that is not broadly socially acceptable. Employers WILL Google you so you should too! What do you want them to know about you?
I hope you find these tips useful.  They have worked quite well for me! Feel free to list your own tips and tricks in the comments below.
The following two tabs change content below.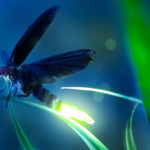 Karen Reece
Karen served as a Senior Research Scientist in Nucleic Acid Technologies at Promega before switching careers. She has a BS in Biochemistry and MS and PhD in Physiology, all from University of Wisconsin-Madison. Karen was born and raised in Madison, WI.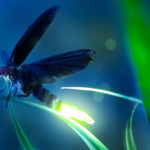 Latest posts by Karen Reece (see all)