Let's say that you just spent the last 8 years of your life earning a Ph.D. in biology, chemistry or physics, including 5 years devoted to graduate study (i.e., school) and 3 years devoted to postgraduate study (i.e., postdoctoral work). Let's say that you are now looking for work outside of the academic realm, and perhaps even out of your field of study. Most corporations do not require a Ph.D. for entry-level positions. After a few interviews wherein you are asked why you are applying for a position outside of your educational level and realm of expertise, and after which you do not receive any job offers, you start wondering if perhaps you should leave your Ph.D. off of your resume. Does this sound crazy or just a case of career savvy?
For over a month now, I have been following a LinkedIn discussion about whether or not scientists should remove their doctoral degree from their resumes. The discussion, termed "PhD degree… include or remove from resume?" has 193 comments posted so far. This discussion is arguably one of the more popular discussions on LinkedIn, generating not only thoughtful answers and solutions but also some heated debates.
On one end of the discussion are scientists that have been looking for work for some time and have been unsuccessful. In most cases, these scientists have already completed one or two postdoctoral appointments and are now trying to take the next step in their careers. Due to the shortage of professorial positions in academia, many scientists have decided to expand their horizons and try for positions in industry. Unfortunately, after several promising corporate interviews, no job offers have resulted. As a result, these Ph.D.-level scientists are now considering removing their Ph.D. degrees from their resumes. Their assumption is that corporations are viewing all scientists, especially Ph.D.-level scientists, and professionally unqualified and personally unsuited to the world outside of academia.
At the other end of the scale are those scientists who feel that their hard-won Ph.D. degrees should not be hidden. Hiding a degree that took 4+ years to achieve will leave gaping holes in one's resume, as well as questions about one's professional ethics. Furthermore, these scientists are disinclined to hide an achievement that they are proud of and have worked hard to earn.
Between those who advise removing a Ph.D. degree from a resume and those who advise full disclosure lies a middle ground of individuals who suggest that scientists list the degree but not use it as their primary means of job qualification. These individuals advise that scientists emphasize the skills (e.g., management, public speaking, budgeting) that they acquired during their training rather than just the degree. Likewise, if a potential job requires additional skills, scientists should "bite the bullet" and get additional training for those skills. 
What can the Ph.D.-level job seeker take away from this discussion? In essence, while one might initially "get away with" not reporting one's degree and end up getting hired, the downstream effects of such an omission may hinder more than help one's career goals. An employee who is assumed to not possess a Ph.D. may be considered as unqualified for future job opportunities and/or promotions which require such a degree. Likewise, supervisors and managers may one day find out about an employee not reporting his or her advanced degree, leading to an awkward situation in the workplace. Furthermore, an employee who does not report that s/he has a Ph.D. is then "stuck" in a situation where s/he cannot give out too much information about prior work experience, publication history, grants/patents, etc.
What many of the LinkedIn members agreed on was that, when applying for non-academic posts, it is imperative that one research the company being applied to and craft a resume that addresses the needs of that company. Emphasizing one's degree and placing it at the top of a resume is not ideal; rather, one's knowledge, skills and abilities (i.e., KSAs) should be listed first. Applying for a corporate job is quite different than applying for an academic post, and one's resume (as opposed to an academic CV) should reflect that fact.
The following two tabs change content below.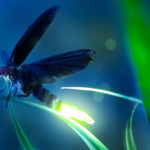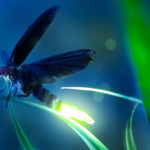 Latest posts by Halina Zakowicz (see all)