If you are living in the northern hemisphere, chances are you have felt the effects of a wobbly polar vortex. Super cold temperatures have plunged southward, bringing with them negative wind chills and closed schools. It's been too cold to get outside for skiing, building snowmen or sledding. So, those of us with young children are dealing with cabin fever.
Here is a collection of indoor science activities to entertain the most feverish of the cabin bound children. The first set of experiments come from the Kitchen Pantry Scientist. You can find her blog here, with lots of ideas for home brew science. Your children can enjoy learning about the law of conservation of energy by creating Marshmallow Slingshots, or if you want a little art with your science, have some fun with Tie-Dye Milk.
For the younger set, Grover from Sesame Street has a series of five easy experiments that include making pepper run and a glittery volcano. You can even tweet your experimental results using the #5Facts hashtag.

If you want to learn more about the science of all these subzero temperatures, the Kitchen Pantry Scientist has a few experiments for you as well, including a bologna tongue stuck to a flag pole experiment.
So, stuck inside because of the extreme cold? Don't sweat it. Do some science.
The following two tabs change content below.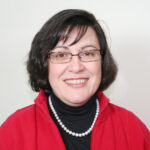 Michele earned her B.A. in biology at
Wesleyan College
in Macon, GA, and her PhD through the BCDB Program at
Emory University
in Atlanta, GA where she studied cell differentiation in the model system C. elegans. She taught on the faculty of Morningside University in Sioux City, IA, and continues to mentor science writers and teachers through volunteer activities. Michele supervises the digital marketing program group at Promega, leads the social media program and manages Promega Connections blog.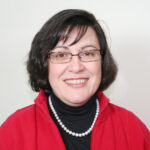 Latest posts by Michele Arduengo (see all)