Guest Post from Promega Technical Services Scientist, Caroline Davis.
On a snowy day in January, someone stole the cookies that were to be served with lunch from the Rome Corners Intermediate School cafeteria.   The kids were distraught. What should they do?  Luckily, the Green 2 Team science class was there with Promega's Technical Service Outreach team (and Paraj Mandrekar, Senior Research Scientist and Green 2 Team Dad) to help.
The students realized that the thief had taken a bite out of a strawberry and left part of it behind, along with his DNA.  After a short discussion on what DNA is and why you would want to isolate DNA, the 6th graders extracted DNA from strawberries using household reagents under the guidance of the Promega scientists.  The students used pipettors, beakers, microfuge tubes and flipper racks, giving the students a glimpse of the tools that scientists use everyday in in a molecular biology lab.
With much enthusiasm and excitement, the 6th-grade scientific sleuths started by making an extraction solution using water, dish soap and table salt, and mashed a strawberry.  After chilling on ice, they strained the strawberry slurry.  Each student took some of the strawberry liquid and added ice cold ethanol and were asked to guess what was going to happen.  Most had no idea what to expect, while some knew that this was probably the step in which they were going to get DNA; at least one person in each group was really hoping for a pyrotechnics display.
Every student was successful in extracting DNA from strawberries, which Paraj quantitated for them back in the lab.  Many students were very excited to get to go home and try this science experiment with other items in their kitchen (kiwi and bananas would be a good choice) and even their own cheek cells.  While, in the end, they could not determine who stole the cookies from the cafeteria, they had a lot of fun learning about DNA and what it is like to be a scientist.
The technical service team is currently providing the fun and exciting DNA extraction lab to area 4th-6th grade classes.  If you have any children in this age range or are a teacher and want to do this DNA lab with your class, then please contact techserv@promega.com for more information.
Note: We have a protocol for extracting DNA from a banana using household items on our promega.com site in the Teaching Resources area. You can download the protocol, accompanying teaching presentations, and animations about DNA extraction, all free of charge.
The following two tabs change content below.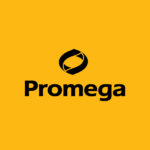 Promega products are used by life scientists who are asking fundamental questions about biological processes and by scientists who are applying scientific knowledge to diagnose and treat diseases, discover new therapeutics, and use genetics and DNA testing for human identification. Originally, founded in 1978 in Madison, Wisconsin, USA, Promega has branches in 16 countries and more than 50 global distributors serving 100 countries.