I'm not generally a space nut, but I do get a huge kick out of the work we've done to put rovers on Mars. I've felt pride and loneliness on behalf of the earlier rovers, Spirit and Opportunity, and cheered the unexpected longevity of their missions. They always felt so plucky and can-do; sort of a robotic extension of the American spirit on a daunting new frontier. Who's a cute little robot pioneer doing incredibly valuable scientific exploration? You are! YOU ARE!
Earlier this month, hours after Mars Curiosity navigated it's "seven minutes of terror" and successfully landed on the Red Planet, I laid in bed, having just soothed my daughter back to sleep. All that soothing had had the opposite effect on me: I was wide awake. I decided to try to wind myself back down by staring at the small illuminated screen on my phone and catching up on some tweets. What can I say? It makes me drowsy every…single…time…zzzzzzz. As I scrolled through my Twitter feed, I saw tweet after tweet from my friends and connections heralding the latest interplanetary achievement by NASA. Curiosity was on the ground! Successfully! They did it! The mood was nothing less than jubilant and awestruck, and I found myself getting completely sucked in. Yeah, this WAS super cool! I mean, we built a SKY CRANE? There was a guy with a MOHAWK? Whooo-hoo! USA! USA! USA!
After getting up the next morning, I decided to follow @MarsCuriosity on Twitter so I could keep tabs on our latest little plucky interplanetary researcher. Little did I know how much fun that would be. If you don't follow @MarsCuriosity, or haven't checked out the feed, it's full of humorous, light-hearted, first-person updates "from the rover." It's anthropomorphism at its best, and it's not only completely engaging but…gasp!…incredibly informative, too! As a result of following it since the landing, I'm now totally envious of whomever has the job of giving this voice to Curiosity; it just seems like such a fun job. It turns out I'm not the only one; there have been more than a few articles specifically discussing this very topic: who are these lucky, lucky people? And how do I get this gig?
Well, their names are Veronica McGregor, Courtney O'Connor and Stephanie Smith. McGregor, the social-media manager at NASA's Jet Propulsion Laboratory (JPL), first created an account for the Phoenix Mars Lander in 2008, with the goal of making JPL more accessible to the public and encouraging dialog and engagement. It met with such positive reviews, she started up another one for Curiosity when it was in its infancy. Curiosity's first tweet said, "I'm way cool, nearly built, and I need a name." And the public's very real, very warm relationship with a nuclear-powered robot began. O'Connor and Smith joined the team in 2009 and 2010, respectively. Their mission (which they accepted) was to better relay the agency's scientific, jargon-y information to the public in a more engaging form, while still retaining accuracy and credibility. Take a look at a few of Curiosity's tweets below, and see if you think they succeeded:
I think it's brilliant, and I have to wonder if there are areas of the life sciences that might just be begging for similar treatment. Can you think of any? Any lovable but misunderstood bacteria? Any sassy cells just begging for a voice? Any proteins that love nothing more than writing dirty limericks for science? Hmmm, maybe not, but it's worth considering. Oh, and while you're at it, if you'd like a chuckle, you might also want to check out @SarcasticRover and @AngrySkyCrane. One thing you can always count on with Twitter: the parody sites are never far behind.
#PewPew!
The following two tabs change content below.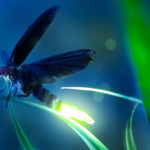 Caroline Sober
Caroline is a senior software developer at Promega. She's not a scientist, so if you hear her talking about DNA purification or pipetting or current issues in bioprivacy, she's totally faking it and you should tell her to hush. She is, however, passionate about building useful software, the interactions between people and technology in general, and how social media is changing the conversation between companies and customers. She lives in Madison with her husband, daughter, and 110-pound dog.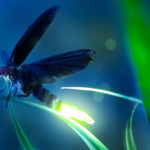 Latest posts by Caroline Sober (see all)