We here at Promega were delighted when we read the article in The Scientist Magazine citing the development of NanoLuc™ Luciferase as one of the top ten innovations in the life sciences in 2012. If you haven't heard about NanoLuc™ Luciferase, it's a really small, really bright luciferase reporter protein that uses an engineered substrate and is useful not only in traditional reporter assays, but also for imaging, protein interaction and protein trafficking studies.
The list from The Scientist made us wonder what our readers are thinking. What are the biggest things to happen to the life sciences in 2012? Is it the data sharing site Fig Share, which has really grown this year? Or perhaps increased success with crowdfunding for research projects? Or possibly the exciting new developments with citizen science projects? Or, are social media making a big change in the way you do science?
What is the big thing happening where you do science?
The following two tabs change content below.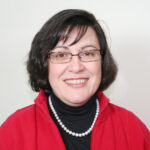 Michele earned her B.A. in biology at
Wesleyan College
in Macon, GA, and her PhD through the BCDB Program at
Emory University
in Atlanta, GA where she studied cell differentiation in the model system C. elegans. She taught on the faculty of Morningside University in Sioux City, IA, and continues to mentor science writers and teachers through volunteer activities. Michele supervises the digital marketing program group at Promega, leads the social media program and manages Promega Connections blog.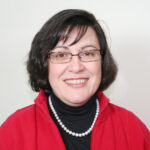 Latest posts by Michele Arduengo (see all)