On March 13, 2019, a bomb cyclone hit Denver, Colorado. With this storm the Denver area experienced a 24 millibar (mbar) drop in atmospheric pressure in a 24-hour period. At about the same time, several cities in Colorado recorded >24 mbar drops in pressure, including a 35.6mbar drop reported at Pueblo, Colorado!
The intensity of the pressure drop indicates storm severity and this storm was a record-breaker for Denver and surrounding communities.
No location on planet Earth has gone unaffected by new extremes in weather. 2018 was the hottest year on record for countries on every continent. In the past 4 months we've experienced record-breaking rainfall and droughts, wildfires, high temperatures and snowfall.
Food for Climate Extremes?
Climate change news is sometimes so bleak as to be overwhelming. But good scientific research and climate change-ameliorating efforts are all around us—I was encouraged to read recently that simply changing what we eat can benefit the environment. There are better food choices available to most of us, no matter what diet or cooking style we favor.
The EAT-Lancet Commission
In early 2019 experts from around the globe published guidelines for producing the most sustainable foods, ushering in a movement they call the "Great Food Transformation". Their report, "Food in the Anthropocene: the EAT-Lancet Commission on healthy diets from sustainable food" was published in the Lancet, January 16, 2019.
In the report summary, these experts in medicine, "future food", population and climate noted:
"Food systems have the potential to nurture human health and support environmental sustainability; however, they are currently threatening both".
The commission estimates that 820 million people today have both insufficient food supply and low-quality diets.
A main goal of this collaboration of more than 25 scientists from diverse disciplines was to develop scientific targets for achieving healthy diets from sustainable food systems in order to implement the large-scale, coordinated efforts needed to transform the global food system.
EAT-Lancet Commission Strategies/Recommendations
The EAT-Lancet Commission's proposal of a Great Food Transformation included these five specific, implementable strategies:
The Commission set scientific targets to provide guidance for an international shift towards healthy diets, consisting of increasing consumption of plant-based foods and reducing consumption of animal source foods.
The re-orienting of agricultural priorities from producing high quantities of food to producing healthy food, with a focus on production of a diverse range of nutritious foods, while enhancing biodiversity of foods produced instead of increased volume of a few crops used mainly for animal production.
Sustainable intensification of food production to increase high-quality output. This change would include radical improvements in fertilizer use and efficiency, also water use, recycling phosphorus, redistributing nitrogen and phosphorus use globally, and changes in crop and feed management.
Strong, coordinated governance of land and oceans. Effective management of the world's oceans to make sure that fisheries have no negative impact on ecosystems, fish stocks are used responsibly and global aquaculture is expanded sustainably.
Cut at least in half food losses and waste across the food chain, from production through consumption.
The EAT-Lancet Commission authors note that strict implementation of these guidelines is essential in order to ensure enough sustainably-produced food to feed the 10 billion people that will live on Earth by 2050.
Agriculture Can Be Tough on the Environment
Currently food production is the single largest cause of global environmental change. Agriculture consumes about 40% of land globally, and food production is responsible for up to 30% of global greenhouse gas emissions, not to mention 70% of freshwater use.
But we can change the demands of agriculture, by producing and consuming foods that are less of a drag on the environment.
Foods with Less Environmental Impact
This chart shows the environmental impact of various food sources by listing the amount of CO2 in kilograms (kg) per kg of food consumed.
You might not be surprised to see that ruminants, animals like cattle and sheep, have the least sustainable footprint—due both to their size and the amount of land required, as well as the CO2 they emit. Pigs have a more favorable footprint, turkeys and chickens even better, and fish require very little land or space for growth.
Of course aquaculture is not without sustainability issues, and the EAT-Lancet Commission included strong recommendations for the need to improve aquaculture sustainability. Fish are a sustainable source of protein and the best source of omega-3 fatty acids.
Protein from plant sources, especially nuts and legumes, make up the most sustainable protein sources.
Sustainable Foods: What's On Your Plate?
Achieving a more sustainable future may require global governmental buy-in, but you and I don't have to wait. Starting with dinner tonight, we can choose foods that have a lower environmental impact.
An additional benefit of sustainable foods is that they are more healthy! Less red meat and more protein from plants, especially legumes and nuts, is exactly what the nutritionist ordered.
A recent article in Nutrition Action Newsletter (March 2019) "Going Flexitarian? Here's Our Guide" provides some excellent examples of more sustainable foods and ways they work together as a meal.
Why Flexitarian? So Many Good Reasons
Flexitarianism—opting to eat a combination of plant-based and animal-based proteins—is precisely what the EAT-Lancet Commission is recommending for those who eat meat. It's ok to eat red meat once in a while. They recommend decreasing the amount of red meat consumed, while eating more  plant-based proteins, and fruits and vegetables.
Unprocessed grains like quinoa, versus processed foods like pasta, can contribute to a more sustainable plateful, while also being healthier (less refined carbohydrates, which our bodies digest like sugars) and are more sustainable foods in general (less processing of these foods equals less energy used to create the final product).
The Nutrition Action article provides ideas for what to put on our plates in order to create a healthy, long-term future for us, our families and friends—and this planet.
Join Others in Sustainable Eating
Here are some examples of how others are taking the initiative to embrace more sustainable foods, details on the EAT-Lancet report and calculators to see how your current appetite affects the planet.
Plant-Forward Global 50
A global list of chefs and restaurants that are advancing plant-forward food choices.
Fun calculators to gauge your impact.
What you need to know about green house gases and food in 12 charts.
EAT-Lancet Commission website
Willett, W. et al. (2019) Food in the Anthropocene: the EAT-Lancet Commission on healthy diets from sustainable food systems. Lancet 393, 447–92.
Here's to healthier and more sustainable meals for all!
The following two tabs change content below.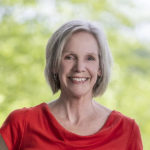 Kari Kenefick
Kari has been a science writer/editor for Promega since 1996. Prior to that she enjoyed working in veterinary microbiology/immunology, and has an M.S. in Bacteriology, U of WI-Madison. Favorite topics include infectious disease, inflammation, aging, exercise, nutrition and personality traits. When not writing, she enjoys training her dogs in agility and obedience. About the practice of writing, as we say for cell-based assays, "add-mix-measure".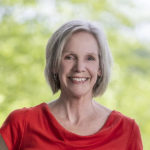 Latest posts by Kari Kenefick (see all)