While some may see the Art Showcase that Promega has sponsored for the past 20 years as tangential to the mission of the biotechnology company, these quarterly exhibits of local and global artists contribute to Promega's commitment to creativity and innovation in the arts, culture and sciences. The exhibits also foster connections between members of the community that probably would not otherwise exist.
It is obvious how the show serves to advance the arts and culture, but its relationship to science is less clear. Based on my experience attending the symposium and viewing the artwork, the science at Promega benefits from this endeavor as well.
Let me begin by describing the work included in this fall's Art Showcase, "Wis-Con-Sin." This exhibit features three centuries of Wisconsin photographers that each created life-long photographic projects based in Wisconsin:
Charles Van Schaick (1852-1946) was a studio photographer in Black River Falls, WI who left behind nearly 6,000 glass plate negatives of mostly studio portraits (which have been featured in two books, Wisconsin Death Trip and People of the Big Voice), as well as street scenes, major events in the region, outdoor family and group photos, buildings, picnics, people and livestock.
Eugene Von Bruenchenhein (1910 – 1983) was a self-taught artist who created several thousand works including apocalyptic oil paintings, ceramic crowns and vessels, and photographs that he and his wife Marie collaborated on, staging her in provocative poses and costumes.
J. Shimon & J. Lindemann collaborated as artists since 1983, focusing on rural Wisconsin towns where they both grew up and using antiquarian cameras and printing techniques to record post-industrial settings, rural landscapes, small towns, and shifting modes of life.
Each body of work uniquely displays the circumstances of its respective time period while sharing the common theme of Wisconsin subject matter. During the Symposium, contributing artist J. Shimon pointed out that while many of the photos are "vernacular" in nature, they provide content that is unexpectedly emotional.
Although I enjoyed hearing the guests at the symposium speak conceptually about the photography included in the exhibit, my mind began wandering toward questions regarding the science (as it nearly always does) behind the turn-of-the-century photographic technology that was used to create much of the work featured in the Art Showcase.
I had a vague knowledge of the involvement of chemicals, exposure to light, and developing images in the dark, but I had never taken the time to explore the specific chemical process required for early photographic techniques. I discovered the impressive amount of work and chemistry involved in the production of glass plate negatives, like those created by Charles van Schaik in the late 19th and early 20th centuries. We often consider art and science as separate endeavors, but turn-of-the-century photographic technology is an example of how art requires a profound integration with science.
As my attention returned to the symposium conversation, I learned that although Van Schaick lived to see rapid advances in photographic technology he continued to use the same equipment and techniques throughout his career. In contrast to this, J. Shimon and J. Lindemann chose to revert back to this cumbersome technology, even when the ease and speed of digital photography was available.
This differential use of technology brought to mind some important parallels between pursuing science and producing art. It is unclear from my research why Van Schaick did not modernize his methods, but I suspect it was one or more of the following reasons:
Expense of investing in new technology
Time involved to learn a new technique
Risk of adopting an unproven technology
Avoid "fad" that will quickly fall out of favor
Although technology used for scientific research is always evolving, scientists are often reluctant to adopt new techniques for the same reasons. Like J. Shimon and J. Lindemann, scientists maintain appreciation for older materials and processes. Often old techniques can be used alongside or enhanced by modern ones in order to produce more nuanced results.
These parallels and intersections between art and science illustrate the intrinsic value of merging the worlds of fine art and biotechnology. Whether attending Promega's Art Showcase as an art aficionado or a science geek, it is inevitable that art's ability to provoke thought will produce new ideas that lead to innovations great and small.
The Fall Art Showcase runs from Tuesday, October 4, 2016 through January 2, 2017 at the Promega BioPharmaceutical Technology Center, in Madison, Wisconsin. The exhibit is open Monday through Friday from 8:00 am to 4:00 pm. For more information visit: www.promega-artshow.com.
The following two tabs change content below.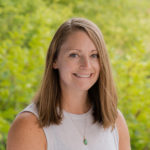 Darcia is a Content Lead at Promega. She earned her BS in Secondary Education at the University of Wisconsin Oshkosh, with minors in Biology and Spanish, and her MS in Biotechnology at the University of Wisconsin Madison. She is passionate about sharing scientific knowledge with all audiences, including her family and friends—whether they have solicited the lesson or not! In her free time, Darcia enjoys reading, playing volleyball, eating delicious food and cheering for the Chicago Cubs.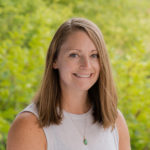 Latest posts by Darcia Schweitzer (see all)