Madison, WI is home for Promega, and while it is not a huge city, Madison is home to many biotech companies, fed mostly by the local, world-class University of Wisconsin-Madison. Many scientists and scientist families work, live and play near one another here. It is not uncommon for two scientists from different companies to talk to one another and discover that their respective companies have products or processes that could benefit both companies.
Case in point: Scientists at Promega have a good working relationship with Cellular Dynamics International (CDI), a biotech firm that specializes in differentiated iPSC-derived cells. We want to demonstrate that our assays work in iPSC cells and CDI wants to demonstrate the range of assays that can be performed with their iPSC-derived cells.
Differentiated iPSC cells are as close to primary cells as you can get, and primary cells are notoriously difficult to transfect due to their slow rate of growth and increased propensity for death. CDI reported great success with ViaFect™ Reagent and generously shared their data with us (see image).
In case you'd like to learn more, Promega and CDI collaborated on this webinar that demonstrates the use of  ViaFect™ Transfection Reagent in transfecting the cell lines.
Finally, the following articles cite the use of ViaFect™ Reagent with iPSC-derived cells:
Wang, X., et al. (2016) Discovery and validation of sub-threshold genome-wide association study loci using epigenomic signatures. eLife 5, e10557, PMID: 27162171.
Kaneko, S., et al. (2016) Human induced-pluripotent stem cell-derived hepatic cell lines as a new model for host interaction with hepatitis B virus. Sci. Reports 6, 29358, PMID: 27386799.
The following two tabs change content below.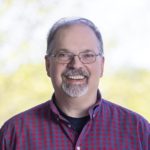 Kyle Hooper
A former Technical Services Scientist, Kyle has also worked with R&D for product development and now specializes in supporting Promega cellular analysis products in North America.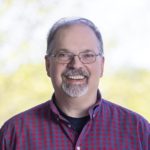 Latest posts by Kyle Hooper (see all)