Science is based on extensive collaborative efforts from exchanging ideas and formulating hypotheses to reviewing scientific papers and replicating published work. Discussing an idea or an experimental method with a colleague helps to clarify thinking and point out flaws in the idea or experiment. Social media and its tools offer the possibility of an even greater perspective with access to a wider scientific audience, helping refine the discussed method or idea even further than a one-on-one interaction.
The new eNotes feature article "What is the Role of Social Media in Science?" gives an overview of the various social media tools that can be used to connect you with fellow scientists, share ideas, analyze hypotheses and form working relationships that can lead to personal and professional opportunities. Blogging, microblogging, social networking, social bookmarking and RSS feeds are discussed with suggestions on how these might help you expand your network of colleagues while helping you keep in touch with the scientific community discussion over a wide array of topics including government funding, up-and-coming ideas, newly published papers and scientific news across many disciplines.
What are your thoughts on social media and its influence on scientific collaboration?
The following two tabs change content below.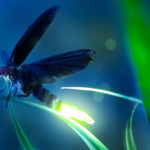 Sara is a native Wisconsinite who grew up on a fifth-generation dairy farm and decided she wanted to be a scientist at age 12. She was educated at the University of Wisconsin—Parkside, where she earned a B.S. in Biology and a Master's degree in Molecular Biology before earning her second Master's degree in Oncology at the University of Wisconsin—Madison. She has worked for Promega Corporation for more than 15 years, first as a Technical Services Scientist, currently as a Technical Writer. Sara enjoys talking about her flock of entertaining chickens and tries not to be too ambitious when planning her spring garden.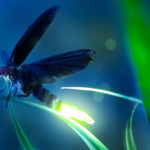 Latest posts by Sara Klink (see all)