In 2014, Promega created a special incentive to reward field science consultants who help the scientific community take advantage of the our on-site stocking program. The winners had to meet ambitious criteria to receive 2 round-trip tickets to anywhere in the world, a week of paid vacation and spending money. Our winners will share photos and stories about their journeys in a semi-regular feature on the Promega Connections Blog.
Today's travelogue brings the adventures of Rebecca Hartsough Brentin , a Senior Client Support Specialist, who used her award to travel to Iceland.

The direct flight from Denver to Iceland was only 6.5 hours, which was the main reason we chose Iceland. It was never on the bucket list, but I'm so glad we visited.
The culture was something I could get used to… coffee shops didn't open until 7 or 8 am, no traffic outside our window in Reykjavik until 8am.

We stayed in the old part of town directly above a heritage museum, which featured the foundation of a longhouse from the year 872!
Huldufólk
About 50% of Icelanders believe in Elves, or Huldufólk, who are the protectors of nature. There are many stories of roads or other structures being built that fail until an Elf expert is brought in to show where construction can go without upsetting the Huldufólk and the rocks they live in.
They aren't depicted as especially attractive creatures…
Reykjavik
I thought we would read a lot and relax, but we were BUSY! The city walking tour got me 18,000 steps on my FitBit in one day.
One of the highlights of the whole trip was walking into Hallgrímskirkja church while the choir was practicing for Sunday services the next day. This is the kind of choir and music I usually perform. It reminded me a bit of the Sacré-Cœur in that we could see the whole city from the top. Of course the architecture of the church is wholly Icelandic, and the architect is said to have designed it to look like the basalt lava flows.
We purposely were in Reykyavik during their food festival/competition which has amazing chefs from all over come and collaborate with local restaurants. I even found a KOL! We didn't end up eating there, but it smelled delicious! Can we get our KOLs to also own amazing restaurants?
Hot Springs
Of course there were the obligatory hot springs, this was another reason we chose Iceland as our Helix travel destination.
Blue Lagoon is a tourist spot but who cares! It has a swim up bar, salt water and beautiful lava rock formations. We went here directly from the airport after we landed. It was a great place to wait until we could check-in to the hotel (6 hours), and we spent another 4 hours in it again before our afternoon flight back home.
We were in hot springs 5 of our 8 days in Iceland. Our favorite by far was Gamla Laugin (Secret Lagoon). It was literally down a mud/dirt road in a tiny village—Every village has to have a pool and church to be a real town! There was also a geyser behind the lagoon that went off about every 10 minutes.
Akuyeri
We flew up north to Akuyeri for 3 days. Mostly to snowboard at the Arctic Circle!
We went to the ski resort in the afternoon after arriving in Akuyeri. It was only a 45 minute flight from Reykyavik. The lifts are only a 10 minute drive from the city center. It got crowed right around 4:30pm, so it seems to be a regular after-school and after-work activity. Again, totally my kind of culture!
The north near Akuryeri was beautiful. We did an afternoon/Northern Lights tour, which took us to several spots used in the filming of Game of Thrones. We also saw a huge movie crew filming Fast and Furious 8, and there were guards around the "no pictures" signs. There was so much to see, pseudo-craters, beautiful lava-rock formations (where we also got to butt-slide down a hill) and Lake Myvatn hot springs—where we saw a whisper of the Northern Lights! This area was by far my favorite part of the country that we saw.
A pseudocrater looks like a true volcanic crater, but is not. These distinctive landforms are created when flowing hot lava crosses over a wet surface, such as a swamp, a lake, or a pond causing an explosion of steam through the lava. The explosive gases break through the lava surface in a manner similar to a phreatic eruption, and flying debris builds up crater-like feature which can appear very similar to real volcanic craters.
Another big highlight of our trip was Gullfoss (Golden Falls). It was cold , with blowing snow and up to 50mph gusts, but I still sat down in the snow and just watched it for a while. If we go back to Iceland, it'll be when we can take the kids and backpack around this area. Pictures do NOT do it justice.
Final Thoughts
Driving around was fun, and we got to see lots of things we wouldn't on bus tours, but the language was HARD, and that made it challenging to navigate!
And finally, a shout out to all the mamas who have to travel while nursing. Laundromat Café has locations all over the world. They're AMAZING!!! Support them if you're somewhere in the world where you can eat there or do your laundry. Random note, we left for Iceland on National IBCLC Day! "Breastmilk makes the world healthier, smarter, and more equal: these are the conclusions of a new Lancet Series on breastfeeding. The deaths of 823,000 children and 20,000 mothers each year could be averted through universal breastfeeding, along with economic savings of US$300 billion." http://www.thelancet.com/series/breastfeeding
The following two tabs change content below.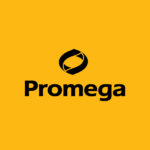 Promega products are used by life scientists who are asking fundamental questions about biological processes and by scientists who are applying scientific knowledge to diagnose and treat diseases, discover new therapeutics, and use genetics and DNA testing for human identification. Originally, founded in 1978 in Madison, Wisconsin, USA, Promega has branches in 16 countries and more than 50 global distributors serving 100 countries.