As the largest fish in the sea, whale sharks were named due to their immense size. Adults can reach 13 meters (~40 feet) and weigh over 25 tons, rivaling most dinosaurs in size. This gentle giant is gray or brown with a flattened head, white spots, pale vertical and horizontal stripes and a white underside. They are filter feeders, maintaining their bulk on a diet of plankton and small fish, and with jaws up to 1.5 meters (4.9 feet) wide, they can consume 3–5lbs of plankton per hour. Whale sharks are found in warm oceans around the world and in a handful of aquariums. One of these aquariums is the Georgia Aquarium, which acquired two small female whale sharks in 2006 and two small males in 2007 from Taiwan's annual fishing kill quota with help from Taiwan's Fisheries Agency before capture of whale sharks was banned in 2008. Note that "small" is a relative term; all four sharks were well over 13 feet in length.
How does one transport whale sharks from Taiwan to an aquarium in Atlanta halfway around the world? Clearly a handful of bubble wrap and a roll of stamps isn't going to suffice.
To accomplish this gargantuan task, the Georgia Aquarium partnered with shipping specialist United Parcel Service (UPS) to transport the sharks 8,000 miles to their new home in the Ocean Voyager exhibit, a special 6.2-million-gallon (23.5-million-liter) tank. Planning required many months. To accommodate the sharks and the water necessary to sustain them, UPS reconfigured a B-747 freighter and incorporated a marine life support system with the help of aquarium veterinarians, who monitored the sharks' health at every step of the process. To start the journey, each shark was rounded up in a sea pen, then loaded into a special shipping container, which weighed a total of 25,000 pounds and had to be carefully loaded onto the customized plane to maintain the center of balance. The temperature was kept at a constant 75°F and changes in altitude during take-off and landing were gradual to minimize stress to the animals. Once in Atlanta, the shipping containers were loaded onto a truck and transported to the Georgia Aquarium, where the whale sharks joined their new tank mates, which include jacks, stingrays and manta rays, groupers, other sharks and many other species of fish.
In addition to the whale sharks, the Georgia Aquarium is home to four beluga whales (Nico, Natasha, Marina and Maris), a Manta ray named Nandi and 100,000 other animals of 500 different species. Since the aquarium first opened in November of 2005, 11 million visitors have experienced this amazing collection. Those of us who attended the International Symposium on Human Identification (ISHI) in 2013 joined these ranks as we dined with the fish at the off-site dinner event and checked out the exhibit "Sea Monsters Revealed: Aquatic Bodies". For more information about ISHI, visit ISHI News.
The following two tabs change content below.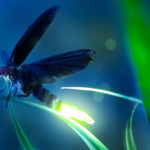 Terri Sundquist
Terri has worked as a Scientific Communications Specialist at Promega Corporation for more than 13 years, and prior to that, spent more than 5 years solving problems and answering questions as a Promega Technical Services Scientist. She graduated with B.S. degrees in Chemistry and Biology at the University of Wisconsin—River Falls, then earned her M.S. in Molecular Biology from the Mayo Graduate School in Rochester Minnesota.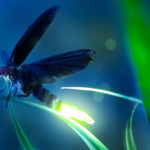 Latest posts by Terri Sundquist (see all)