When you look at our top 10 most viewed blog posts of 2020, there's no surprise that all relate to COVID-19. We have come a long way since the beginning of the year, thanks to tireless scientists and researchers around the globe. They have led the way in COVID-19 research, treatment, and testing. Let's take a closer look at this top 10 list:
10. Tips to Maintain Physical Distance in the Lab
The spread of COVID-19 forced us to adapt and adjust to new ways in life, in work, and for this blog post, in the lab. In response to the pandemic, some labs shut down completely. Others have stayed open, especially those involving coronavirus research. This post provides 10 helpful distancing tips for researchers to stay safe and productive while working in the lab.
9. Investigation of Remdesivir as a Possible Treatment for SARS-2-CoV (2019 nCoV)
Scientists have worked hard to determine possible treatment for COVID-19. This blog post focuses on Remdesivir (RDV or GS-5734), an encouraging treatment used for the first case in the United States. It provides an in-depth look at numerous studies and clinical trials on Remdesivir as treatment for COVID-19. One key finding is that RDV needed to be administered either before or shortly after infection to limit lung damage. 
8. What We Know About the COVID-19 and the SARS-CoV-2 Virus
We have much to learn about COVID-19 and the SARS-CoV-2 Virus. It may seem like sometimes we have more questions than we do answers about the spread of COVID-19. However, it's important to remind ourselves of the information we have, thanks to relentless public health officials. This blog post provides viewers COVID-19 information—from the first case in Wuhan, China to future treatment, vaccines, and safety recommendations.
7. A Specific & Sensitive Matter: The Trouble With COVID-19 Antibody Test
This blog post discusses how developing a COVID-19 antibody test is difficult when the test needs to be sensitive enough to detect antibodies produced and specific enough that it doesn't produce false positives. Monitoring immunity in a population as a result of vaccination will require rapid, sensitive, and specific antibody tests.
Are you a researcher studying viruses or vaccine development? Visit our web site for resources to support your work.
6. Choices for Measuring Luciferase-Tagged Reporter Pseudotyped Viral Particles in Coronavirus Research
When researchers seek to understand a virus, one approach involves using pseudotyped viral particles. Researchers have used pseudotyped viral particles in COVID-19 studies. This post describes some of this work and how luciferase-based reporter pseudoviruses are playing a vital part in understanding viral biology.
5. The Path Brightens for Vaccine Researchers: Luminescent Reporter Viruses Detect Neutralizing Antibodies
There's much discussion around the topic of the COVID-19 vaccines. In the past, developing a safe and effective vaccine has taken several years. However, COVID-19 researchers have more resources to enable quicker development and unprecedented sharing of data from laboratories across the globe. This enables rapid turnaround of safe and effective vaccines. Number five in our top 10 most viewed blog posts will help you grasp those resources and various vaccines that are released or in development.
Learn more about our products to support Viral Research, Vaccine and Therapeutic Development.
4. The Cytokine Storm: Why Some COVID-19 Cases Are More Severe
There is no exact way to tell how your body will react to COVID-19. Symptoms vary tremendously with some severe enough to require a ventilator, while others never even showing up. Some of the most shocking cases of COVID-19 are in young and seemingly healthy individuals. This blog post addresses the uncertainty with the spread of COVID-19 around symptoms. It also proposes answers to our questions and suggests a relation to individual immune system.
3. How the SARS-CoV-2 Coronavirus Enters Host Cells and How to Block It
Thinking back to April, COVID-19 was still a very fresh and new topic for us to understand. We had many more questions about the virus than we do now. This blog post was published just four months after the first case in Wuhan, China and discusses some initial research done to understand the virus that causes COVID-19. How does the virus enter human cells and how can that be blocked?
2. How to Talk to Your Friends and Family About The COVID-19 Pandemic
Discussing the spread of COVID-19 with friends and family can provoke a strong emotional response. However, it is important to keep each other informed with accurate information about the virus so we can all support one another through the pandemic. This blog post was created to answer frequently asked questions about COVID-19 in an informative way to help ease some of the panic and fear of having these conversations.
1. Testing for COVID-19: How it Works
Sitting at number one of our top 10 most viewed blog posts is one written on March 18, 2020. As the first COVID-19 tests were still being developed in the labs, people wanted to know how testing worked. This post describes testing methods and sample collection.
Visit our website for resources to support:
SARS-CoV-2 Viral Research
SARS-CoV-2 Serology Testing
Related Posts
The following two tabs change content below.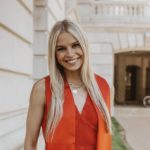 Riley Bell
Riley earned her B.S. in Life Sciences Communication and a certificate in Global Health at UW-Madison. She is a Digital Marketing Coordinator at Promega.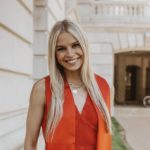 Latest posts by Riley Bell (see all)