In this BioCompare video, Promega scientist, Dr. Keith Wood, explains how the smaller, brighter and sensitive NanoLuc® Luciferase allows scientists to observe protein behaviors inside cells, including rare events. See how a luciferase can now be used to investigate protein activities as well as for traditional luciferase genetic reporter assays.
http://www.biocompare.com/Life-Science-Videos/156795-Tools-for-Analysis-of-Protein-Behavior-In-Living-Cells/?arev=true
The following two tabs change content below.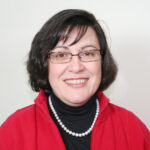 Michele earned her B.A. in biology at
Wesleyan College
in Macon, GA, and her PhD through the BCDB Program at
Emory University
in Atlanta, GA where she studied cell differentiation in the model system C. elegans. She taught on the faculty of Morningside University in Sioux City, IA, and continues to mentor science writers and teachers through volunteer activities. Michele supervises the digital marketing program group at Promega, leads the social media program and manages Promega Connections blog.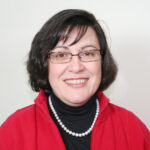 Latest posts by Michele Arduengo (see all)