Before an established method or procedure can be employed in a forensic laboratory, an internal validation must be completed to show that the method performs as expected. Guidelines for validation are outlined by the Scientific Working Group on DNA Analysis Methods (SWGDAM) and the European Network of Forensic Science Institutes (ENFSI) DNA Working Group. Validation experiments that meet these guidelines will demonstrate the sensitivity and reliability of a short tandem repeat (STR) typing multiplex system. After a lab completes these validation experiments, it will have sufficient data to determine the analytical and stochastic thresholds of the capillary electrophoresis (CE) instrument in combination with the amplification system, the impact of multiple contributors to a DNA sample and the limit of detection and accuracy of the assay.
Such forensic lab validations are time consuming and can be intimidating, and the requirement to validate new technologies and systems is often seen as a deterrent to the adoption of new technologies or improved chemistries in a forensics laboratories. Any tools or tips that can reduce the barrier of validation, may also help the field of DNA forensics implement new technologies more quickly.
On October 1, Oskar Hansson, from the Department of Forensic Medical Services at Oslo University Hospital, will be leading a workshop entitled "Efficient Validation Using STR-Validator" as part of ISHI 28. This workshop introduces the free, open-source STR-Validator software tool that is designed to assist forensic laboratories in the evaluation of validation data. STR-validator is a free and open source R-package developed mainly for internal validation of forensic STR DNA typing kit. However, it is equally suited for validation of other methods and instruments, or for process control. The graphical user interface of the software enables easy analysis of data exported from software programs like GeneMapper® software, without any knowledge about R commands. The software also provides convenient functions to import, view, edit, and export data. After completed analysis, the results, plots, heat-maps, and data can be saved for easy access. Currently, analysis modules for stutter, balance, drop-out, concordance, mixtures, precision, pull-up, result types, and analytical threshold are available. STR-validator can greatly increase the speed of validation by reducing the time and effort needed for analysis of the validation data.
The workshop will include lectures and demonstrations to introduce STR-Validator as an efficient tool for the analysis of validation data in accordance with ENFSI recommendations and SWGDAM guidelines. This workshop is suitable for DNA analysts, technicians and QA/QC managers.
Have you registered for ISHI 28 in Seattle? Check it out. This year's panel discussion will take up the topic of familial searching. Preregister for workshops. Read speaker bios.
Interested in more tips for smoother validation in your lab? This blog has several suggestions.
The following two tabs change content below.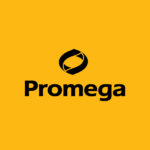 Promega products are used by life scientists who are asking fundamental questions about biological processes and by scientists who are applying scientific knowledge to diagnose and treat diseases, discover new therapeutics, and use genetics and DNA testing for human identification. Originally, founded in 1978 in Madison, Wisconsin, USA, Promega has branches in 16 countries and more than 50 global distributors serving 100 countries.