[youtube=http://www.youtube.com/watch?v=3fYTctvTCGg]Art can take many forms—works of art can be soothing, fun, thought-provoking and controversial (some people might even say offensive). If you ask 100 people to define art, I suspect you'll get 100 different definitions. My definition? Well, I am a logical creature by nature with little interest or talent for expressing myself through colors and shapes, so my definition of art has always been: If I can do it, it's not art. However, there is one possible exception to that statement: photography. When time permits, I enjoy taking my camera out and photographing ordinary but beautiful things that many people see on a daily basis but don't often stop to appreciate. My favorite subjects include colorful insects and plants.

As is true for many people, I don't have as much time as I'd like to pursue my hobbies. These days most of the enjoyment that I derive from photography comes from viewing other people's photos. You can imagine my excitement when I discovered a whole section of the BBC web site devoted to time-lapse photography, complete with a time-lapse photography tutorial. This excitement was tempered to some degree when I realized that I was not able to view all of the images because some were "Not available in my area", but the images that I could access were mesmerizing.
Still images, taken at evenly spaced time intervals, were transformed into fairly fluid video. Events that require weeks or months to observe in real time were condensed into minutes. Plants emerge, stretch toward the sun and produce beautiful flowers in less time than it takes me to make a cup of tea. Sandy beaches become decorated with balls of sand as sand bubbler crabs ingest sand, strip it of any micro flora and fauna, and discard the inedible material. A caterpillar develops into a chrysalis, pupates and emerges in adult form as a butterfly. Millions of wildebeests migrate across the Savanna in hypnotic streams of movement.
Obviously, time-lapse photography requires a lot of planning and patience. While I have trouble finding time for relatively simple, single-shot photography, I can still enjoy the efforts of people who take the time to turn out beautiful time-lapse images.
The following two tabs change content below.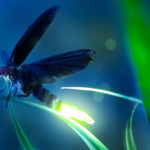 Terri Sundquist
Terri has worked as a Scientific Communications Specialist at Promega Corporation for more than 13 years, and prior to that, spent more than 5 years solving problems and answering questions as a Promega Technical Services Scientist. She graduated with B.S. degrees in Chemistry and Biology at the University of Wisconsin—River Falls, then earned her M.S. in Molecular Biology from the Mayo Graduate School in Rochester Minnesota.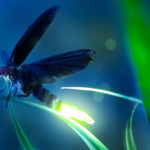 Latest posts by Terri Sundquist (see all)