The other night I was playing volleyball and, during a team huddle, made a joke that the only players working hard were those with two X chromosomes (a playful jab at the male players on my team). The only response I got was a single, delayed smile along with a bunch of blank looks. That joke certainly would have produced a better reaction among my scientific colleagues, even if that simply meant a bunch of immediate groans.
I happen to think science-minded folks like myself have a terrific sense of humor, it's just tailored to a more niche audience since a lot of the jokes we tell may not be immediately understood by the average person. While I appreciate comedy in all forms, I delight in laughing at and making a joke related to science.
Since I don't think I am alone, I thought I would share a few events in today's blog that really highlight the humor that can be found in the scientific community.
Dance Your PhD
Think about all of those music video parodies that go viral. Now imagine that they involve scientific subject matter—sounds pretty awesome, right? That is pretty close to what results in the "Dance Your PhD" Contest, sponsored by Science and AAAS, where researchers around the world are challenged to transform their PhD theses into an interpretive dance and create a music video.
This year's overall winner, Representations of the Braid Groups, uses aerial acrobatics and glow in the dark props to explain braid theory. Although I can't say I understand braid theory after watching the video, I definitely picked up on some of the key terms in this field of research. More importantly, I found the video a highly entertaining explanation of an extremely abstract and esoteric research topic.
Awards are also given to one video in each of the other categories, Chemistry, Social Science and Biology. My personal favorite from this year's winners is from the Biology category, entitled "Intertidal community consequences of sea star wasting syndrome." The video has the melodrama of a silent movie, features swing music strong on trumpet and very accurately demonstrates the ecological impacts of sear star wasting syndrome.
BAH!Fest
The Festival of Bad Ad Hoc Hypotheses (BAHFest) is billed as "a celebration of well-argued and thoroughly researched but completely incorrect scientific theories." A few times a year, six lucky individuals present bad scientific theories to an audience and try to convince judges with real data. (If you want some more background on the origins and purpose of BAHFest, read this interview with its creater, illustrator and comic Zach Weinersmith.)
One thing I really like about BAHFest is that it illustrates how easy it can be to find data that effectively support a hypothesis, no matter how off-base the idea may be. The hypotheses proposed at BAHFest perfectly illustrate how bias can influence hypothesis selection, while subtly promoting healthy skepticism of data and emphasizing the importance of reproducibility in scientific research. More importantly, the contestants also produce some pretty hilarious ideas about evolution (see Weinersmith's Infantapaulting Hypothesis and Prostrate Sleep Posture as a Protective Adaptation).
Ig Nobel Prize Awards
The Ig Nobel Prizes are organized by Improbable Research, whose mission is to collect research projects that "makes people laugh, and then think." I really enjoy these awards because they draw attention to research that, on the surface, may seem absurd and pointless, but upon further reflection has merit. A lot of media outlets are quick to criticize basic research that seems devoid of any "real-world" applications. Scientists, however, understand that while this kind of research can certainly be worth a laugh, it is often the foundation for other more practical research.
Here are a few of my favorite recent Ig Nobel "Laureates":
Have fun checking out the links above, but proceed with caution—you may fall into a rabbit hole that is hard to get out of once you start looking through the archives. Do you have another favorite source of serious science made humorous? I would love to hear from you!
The following two tabs change content below.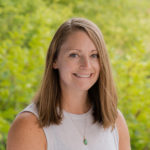 Darcia is a Content Lead at Promega. She earned her BS in Secondary Education at the University of Wisconsin Oshkosh, with minors in Biology and Spanish, and her MS in Biotechnology at the University of Wisconsin Madison. She is passionate about sharing scientific knowledge with all audiences, including her family and friends—whether they have solicited the lesson or not! In her free time, Darcia enjoys reading, playing volleyball, eating delicious food and cheering for the Chicago Cubs.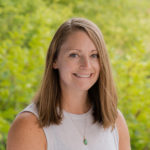 Latest posts by Darcia Schweitzer (see all)