Recently, I stumbled upon a few new discoveries that I would have guessed had already been figured out. These discoveries were surprising to me because they fell into the category of "obviously someone else knows this," even though I didn't—you know, the stuff you would just do a quick Google search to find out about.
Anyway, it made me reflect on the world we live in, filled with endless information. At times, it seems as if we know it all (at least all the obvious stuff), which can stifle discovery by limiting the sources from which we seek new information. It can appear futile to embark upon research in established fields. But sometimes discoveries occur when you look in familiar places from a new vantage point.
Today's blog illustrates how seeing science in new ways can lead to this type of unexpected discovery.
Sometimes  seeing science is about how you are looking. 
The first discovery that got my attention was in an article that described the use of drones and Google Earth by archaeologists to discover a monument made of stone hidden below the sand at a World Heritage Site in Petra, Jordan. This is one of the most visited and well-studied archaeological sites in the world. Yet, a huge structure had remained undiscovered despite continual investigation of the site.
I imagine it would be like finding a new room in the house you've lived in your entire life. Applying new technology to see science in different ways expands the reach of archaeological discovery. This approach could open the door for remarkable discoveries in other scientific fields.
Sometimes seeing science is about where you are looking.
This article presented the discovery that more than 80% of the world and more than 99% of the U.S. population reside under light-polluted skies One result of that artificial brightness at night is the inability to see celestial objects, in particular our own galaxy , the Milky Way. The places on Earth where one can simply look up to the heavens at night and spot our galaxy are dwindling as human civilization continues to expand into and populate undeveloped areas.
The extent of obscured views was revealed by conducting research related to galaxies and outer space not by looking through a telescope, as you might expect. Instead, researchers focused their inquiry around what could be seen from the unaided perspective of the human eye. I've seen lots of beautiful photographs of the Milky Way, but had never considered trying to view it myself in the night sky. How breathtaking it would be to see the Milky Way from anywhere, as my great-grandparents likely did, rather than travel to a dwindling list of remote locations in order to escape residual light from cities.
Sometimes seeing science is about what you are looking at.
The final discovery I came across was in an article explaining that scientists had discovered and perfected a new blue pigment, YInMn blue. Apparently, the search for a non-toxic, durable blue pigment has been going on for centuries. It turns out, all that was needed to produce this ideal blue were yttrium, indium, and manganese oxide, heated to 2000°F. These elements combine to form a special crystal structure that has commercially valuable properties such as the ability to reflect heat and be "tuned" to create an entire spectrum of blue hues.
It is important to note that these researchers were seeking information about the magnetic properties of this mixture. When the unintended blue substance emerged, a byproduct of their experimental design, the researchers were able to see a new scientific opportunity in the blue pigment. This insight led them to investigate the new substance more closely, rather than cast it aside and continue along their original research path.
All of these discoveries have made me reflect upon how easy it is to take for granted the fact that despite all of the knowledge humankind has amassed, we've really only scratched the surface. It should also resonate with all of those aspiring scientists out there that there are plenty of frontiers, new and old, to explore. The ability to look at familiar things and notice what others may not is what seeing science is all about.
Where do you see science in the every day? Let us know by posting a picture to Instagram or Twitter with the tags #SeeSci and @promega. 
The following two tabs change content below.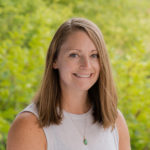 Darcia is a Content Lead at Promega. She earned her BS in Secondary Education at the University of Wisconsin Oshkosh, with minors in Biology and Spanish, and her MS in Biotechnology at the University of Wisconsin Madison. She is passionate about sharing scientific knowledge with all audiences, including her family and friends—whether they have solicited the lesson or not! In her free time, Darcia enjoys reading, playing volleyball, eating delicious food and cheering for the Chicago Cubs.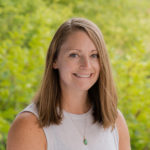 Latest posts by Darcia Schweitzer (see all)