Earlier this year, an opinion piece published in Science criticized scientists who use Instagram as a tool for science outreach.1 The author argued that "time spent on Instagram is time away from research" and specifically called out female scientists for snapping selfies instead of proposing policy changes to battle the systemic issues of marginalization in STEM fields.
The piece received a significant amount of backlash from a community of social media-savvy scientists. The community commonly referred to as "Science Twitter" is active in using the social media platform as a novel way to humanize science and engage with science-curious followers. Likewise, Instagram provides snapshots into the diverse lives of scientists who feel free to offer their own personal perspectives rather than acting as a representative of their institutions. These growing communities also challenge the stereotypical image of scientists as white men wearing lab coats. Furthermore, the digital presence of scientists and science communicators continues to be fueled by trending hashtags like #actuallivingscientist, #stillascientist, and #scientistswhoselfie.
Despite these digital outlets for representation, marginalized groups like women and people of color still face a barrier to equal treatment, both within professional circles and how they're perceived by the public. Both anecdotal evidence and peer-reviewed data suggest that women are less likely to be addressed by their professional title and are more often given a gendered title like "Miss" or "Mrs."2 In the social media sphere, women in STEM vocally defending their title, hard work, and expertise have given voice to the #immodestwomen hashtag—reclaiming the idea that women are characterized by how they behave.
Perhaps it's this need to validate oneself against criticism that makes female scientists wary of science outreach. A recent study published in the journal Public Understanding of Science found that only 8% of the most popular STEM-related YouTube channels (n=391) were hosted by women.3 Though it's less likely to find a female-led YouTube channel, it's more likely that those that do will have a higher proportion of critical comments—particularly comments that are appearance-based or sexist in nature. Similar findings were published in a 2014 study published in PLoS ONE that analyzed the commenting behavior on TED Talks presented by women.4 The authors found that commenters were more likely to discuss the presenter's appearance or character rather than the content of her talk. Furthermore, the comments for a female presenter were often more emotional, while those left for male-presented talks were more neutral.
So why do scientists (or why should scientists) continue to engage on social media when the response can be so critical? Simply put, scientists are human. An Instagram selfie is over 30% more likely to receive likes or comments than photos without a face according to one study.5 Human faces are engaging and immediately create a connection between us. Regardless of gender, establishing a community of trust amongst science experts is something that is desperately needed to promote scientific literacy in our society. Scientists who participate in science outreach, whether at science festivals, school programs, or on social media, are often not rewarded for this work. They are simply humans trying to engage and connect with others who crave curiosity. And social media provides a great opportunity to showcase the diverse voices that represent all facets of humanity within the context of STEM careers.
The original Science op ed isn't wrong—effective policy change is desperately needed to address the deeply rooted issues of exclusion in the sciences. Yet, these systemic issues have persisted for decades, and no effective resolution has surfaced yet. While individuals can promote scientific progress and increase visibility through their research efforts, it is impossible for any one person to carry the burden of actionable change on their shoulders alone. In the sciences, teamwork and collaboration are integral to success. That mindset translates to the digital world, too.
In response to the Science op ed, several scientists and science communication experts argued that "we need to harness the potential power of social media to create social change."6 Effective #scicomm doesn't come from data alone, but from the human relationships that are built outside of a laboratory. Creating a community that can be trusted takes work, but perhaps something as simple as a selfie can help bridge the gap between a hashtag movement and policy change to challenge systemic barriers to the science that benefits all of humanity.
References:
The following two tabs change content below.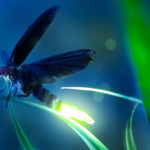 By day, Mariel is a Science Writer at Promega; by night, she side hustles her scicomm skills as a freelancer. She earned a B.A. in Biology and a B.Mus. in Piano Performance at Lawrence University, and a M.S. in Biological Sciences from Mississippi College. She is mom to a precocious toddler, a rambunctious corgi, and a cat-like bichon frise. In her spare time, she enjoys film & TV binges, music, gaming, and knitting.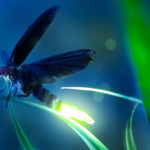 Latest posts by Mariel Mohns (see all)