This year I have the uncommon honor of blogging on April 1st. For those people who do not know, the first day of April is called April Fool's Day where jokes, practical and otherwise, abound and news headlines may or may not be disingenuous. For example, Google is introducing Google Nose to improve and share olfactory experiences. Can you spot which of the following science news stories were created for the holiday?
The Desinovian genome that was recently sequenced was actually found to be a close relative to that of Neandertals. In fact, the close alignment and identity of the two genome sequences means that these two separate designated ancestors of humans are, in fact, most likely the same species. This means that Neandertals had a wider continental distribution than first thought, indicating a greater likelihood of their genetics becoming part of modern Homo sapiens.
In an interesting role reversal, antibiotic-sensitive bacteria are mounting a reproductive blitz to take back territory ceded to antibiotic-resistant bacteria like methicillin-resistant Staphylococcus aureus (MRSA), New Delhi metallo-β-lactamase-(NDM-1) producing strain of Klebsiella pneumonia and vancomycin-resistant enterococci (VRE). The newest territorial battleground is the human body. One woman recovered after infection with multidrug-resistant MRSA when treatment with ampicillin cleared up the infection in a week.
Bacteria have also taken the headline in a new way: gut microbiota from mice that had slimmed down after gastric bypass surgery were transplanted into obese mice, inducing weight loss without surgery. This research is the just latest in studies looking at how the microbes in the gut influence the entire organism. If this research can be replicated in humans, gastric bypass surgery may lose out to a knifeless solution.
The following two tabs change content below.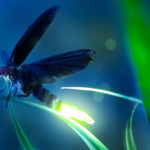 Sara is a native Wisconsinite who grew up on a fifth-generation dairy farm and decided she wanted to be a scientist at age 12. She was educated at the University of Wisconsin—Parkside, where she earned a B.S. in Biology and a Master's degree in Molecular Biology before earning her second Master's degree in Oncology at the University of Wisconsin—Madison. She has worked for Promega Corporation for more than 15 years, first as a Technical Services Scientist, currently as a Technical Writer. Sara enjoys talking about her flock of entertaining chickens and tries not to be too ambitious when planning her spring garden.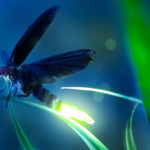 Latest posts by Sara Klink (see all)