If you follow Promega on social media, you may have noticed that several scientists and science communicators (including myself) were sharing posts for Science-A-Thon this week. The event was organized by the Earth Science Women's Network (ESWN), whose mission is to create opportunities for mentorship, community, and collaboration for women in science.
The goal of Science-A-Thon was to "increase visibility of scientists and the important work they do to the public." The week-long celebration of science also served as a campaign to raise money for ESWN and to support Science Forward, "a STEM-wide initiative that empowers scientists, promotes scientists as role models, and builds on-ramps for students to engage in STEM." Scientists and science communicators were invited to share their #dayofscience on Twitter, Instagram, and/or Facebook to give followers a better idea of what a scientist actually does from day to day—from morning coffee to meetings to micropipettes. Science-A-Thon followed a science outreach trend similar to the #scientistswhoselfie movement by humanizing science and showcasing the fact that scientists are people, too, with diverse backgrounds and interests. 
"Science-A-Thon week was a great platform both to share my love of science and also connect with others by providing glimpses into the real life as a scientist." – Danette Daniels
Participants were asked to share at least 12 photos for their #dayofscience, either all on one day or spread throughout the week. There were also optional daily themes: SciComm, BioMed, SciPolicy, Earth, and Rewind (I created my own theme of SciArt one day)—these created opportunities for broader community engagement.
As a company that supports life scientists and that shares the same community goals as ESWN, Promega got involved as a sponsor for Science-A-Thon, while several individual employees participated in various ways. Scientists Danette Daniels and Rae Ingold shared photos from their respective lab spaces (and beyond), while members of the science communication team shared about their writing and design contributions to help communicate science through their work (Kelly Grooms, Kari Kenefick, Sara Klink, Leslie Tracy, Darcia Schweitzer, Jordan Villanueva, and myself). Noel Tolentino, senior graphic designer at Promega, submitted the "Atomic Love" design which won the Science-A-Thon T-shirt design contest this year.
"Science-A-Thon was the nudge I needed to finally join Twitter. It wasn't as bad as I thought it would be and I had fun seeing what other scientists had to say about themselves (and realizing how good my colleagues are at this Twitter thing)." – Darcia Schweitzer
I am proud to work at a company that supports initiatives that amplify underrepresented voices in science, and promote community engagement and a culture of scientific literacy. Events like Science-A-Thon are fun, of course, but also extremely important in ongoing conversations about science and the way we communicate science to the public. By making science more accessible and relatable, we can help the community around us better understand the scientific successes (and sometimes failures) that shape our society.
The following two tabs change content below.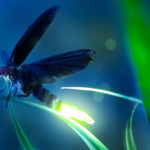 By day, Mariel is a Science Writer at Promega; by night, she side hustles her scicomm skills as a freelancer. She earned a B.A. in Biology and a B.Mus. in Piano Performance at Lawrence University, and a M.S. in Biological Sciences from Mississippi College. She is mom to a precocious toddler, a rambunctious corgi, and a cat-like bichon frise. In her spare time, she enjoys film & TV binges, music, gaming, and knitting.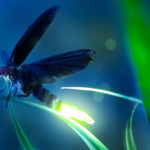 Latest posts by Mariel Mohns (see all)