Today's blog is written by guest blogger, Aidan Holmes, biotechnology instructor at the BTC Institute.
For K-12 students and their teachers, the BioPharmaceutical Technology Center Institute (BTC Institute) prioritizes offering in-person, hands-on science activities in classroom, laboratory and outdoor settings. We are simply one among many educational organizations globally whose traditional program offerings have been impacted by the COVID-19 pandemic.
How might we keep sharing our love of science with upper elementary and middle school students? We decided that one way to do that is to cull resources for parents/caregivers and feature ones we think make for great Science-at-Home experiences for children in these age groups.
In doing this, we've come up with criteria that you may also find useful as you look at activities (including the ones we offer) that you might want to do with the children in your life. These criteria reflect both practical considerations, assessment of educational values and recognize the impact of current stay-at-home orders. Is the activity:
We will go through these S.C.I.E.N.C.E. considerations and at the end, provide an example of how one of the activities on our website, "Milk Fireworks," meets our S.C.I.E.N.C.E. goals!
Is this activity SIMPLE?
We try to select activities that have an easy set of instructions so you can quickly decide if it's going to work out for your child. The candy DNA model activity has a short list of instructions, an ingredient list at the top, and lots of pictures! Our goal is to facilitate positive interactions, with people and materials, not to challenge you to decipher a complex manual!
Is this activity CONVENIENT?
It's frustrating to see an exciting activity and then realize that too many of the "ingredients" would require a shopping trip (either on-line of in-person). We try to select activities that can be done with "standard" supplies, but we are aware that not every home is equipped with the same resources. One of the reasons we love the Rube Goldberg challenge is because part of the challenge is using only what you have at your house! This leads us to the next question we ask:
Can I IMAGINE a different way of doing this activity?
Even if you don't have a necessary material, can you switch something out and still have a meaningful activity? In this egg-xperiment an interesting chemical process happens when you put an egg in vinegar overnight, but, the same skills of frequent observation can be used if you use different foods and liquids. Try different materials and you may learn something new!
Is this activity EXPANDABLE?
What is the possibility that this activity will lead to more questions, tests, and discoveries? In the Nature Bingo activity, you can print out the Bingo cards or copy it down on a spare sheet of paper. Could you try the same Bingo card to a different area of your community or a different time of day and have a better chance of getting Bingo? If you saw different nature items outside, could you make your own Bingo card that would have a greater success in your own environment?
Can this activity include

NATURE

?
Getting outside during the time of social distancing (and always) is so important for mental health that we try to include a variety of outside activities, activities that have the potential to be done outdoors or activities connected to nature. For example, Journey North has outdoor citizen science projects that connects your child to observing nature in their environment, but doing a random walk is also a great way to get outside, too!
Is this activity CONSTRUCTIVE?
There are many ways to consider an activity as "constructive." Maybe the Master Mix cookie recipe you and your child are going to do together does not check off an on-line, perhaps standards-based, school assignment. Doing an activity like this with your child doesn't always have to meet external criteria – the value lies with you both working through the activity and creating positive memories together.
Will this activity ENGAGE my child?
No matter how exciting a science experiment might seem, it's not going to captivate if it doesn't fit with your child's interests. We love the activity about creating a composter because of its simple design and real-life connections, but if your child is not engaged, it may not be the success you hoped for. This is why we try to provide a diversity of activities that parents/caregivers could try to find something of interest! Some activities will take longer than others and some may continue over multiple days – regardless of the time involved, the key is to tap into topics, materials and processes that your child relates to.
______________________________________________________________________________
Here is an example of how one of our featured activities "Milk Fireworks" meets all of our S.C.I.E.N.C.E. goals:
Simple – Easy instructions that include a video and inquiry questions.
Convenient – Milk, soap, and food coloring are somewhat standard ingredients in a home.
Imaginative – If you don't have milk or food coloring you can watch a video of what it looks like and then try to recreate it with what you have. If you want to illustrate principles of surface tension, you can try different materials like water, soap, and pepper!
Expandable – Will this experiment yield the same results each time? How many times can you do this experiment with the same milk? What if you tried different liquids?
Nature-focused – Though done in the kitchen, this could easily be done outside or connected to water striders in nature!
Constructive – As indicated in the photos, Hali Doeppers (Promega Wellness Center) and her son (Bowen) enjoyed doing this together!

Engaging – Bowen commented, "Fun colors, wish it could explode like fireworks too." So, if your child is curious about fireworks and chemical reactions that can create explosions, use that to guide your activity searches! From baking soda and vinegar volcanoes to informational videos about the science of fireworks, this is a great way to engage your child's interest.
We hope using S.C.I.E.N.C.E. will help you select activities for your child to do during this time or in the future when you're looking to try something different in your routines. In addition, check out this great resource for questions you can ask your child as you go through activities together. What considerations do you take when you select an activity for your child? Let us know!
Enjoy, good luck, and S.C.I.E.N.C.E. on!
Aidan Holmes is a biotechnology instructor at the BTC Institute. She is responsible for teaching course content in a hands-on laboratory environment in support of the BTC Institute's K-12 outreach program.Aidan received her B.S. in Genetics and a certificate in Education and Educational Services from the University of Wisconsin – Madison in 2016 and is an alumna of the Center for Educational Opportunity program. In university, Aidan served as a peer mentor for incoming STEM undergraduates, taught after-school science clubs, and lead field trips at the biotechnology center. After graduating, Aidan joined the United States Peace Corps and served two years in Namibia, Africa as an upper primary school science teacher. Aidan is a 2012 alumna of the Dane County Youth Apprenticeship Program in Biotechnology and worked as a student researcher in a lab focused on protein production and purification for three years. Aidan is a member of the Wisconsin Society for Science Teachers (WSST).
Related Posts
The following two tabs change content below.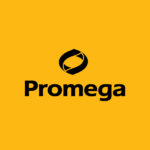 Promega products are used by life scientists who are asking fundamental questions about biological processes and by scientists who are applying scientific knowledge to diagnose and treat diseases, discover new therapeutics, and use genetics and DNA testing for human identification. Originally, founded in 1978 in Madison, Wisconsin, USA, Promega has branches in 16 countries and more than 50 global distributors serving 100 countries.