Since the derivation of human-derived embryonic stem cells (ES cells) in the 1990's, the world of stem cell biology and engineering has proceeded at an amazing pace. The isolation pluripotent cells (iPS) cells that have most of the properties of embryonic stem cells from somatic tissues has been possible for nearly a decade. Engineered human cells, tissues, and organ-like structures are becoming a reality and may soon play a part in treating diseases. ES and iPS cells are teaching us much about how cells become specialized during normal development and the pathologies that result when those specialization decisions go wrong.
At the 12th Annual Wisconsin Stem Cell Symposium held at the BioPharmaceutical Technology Center institute, leading researchers from around the world will be gathered to discuss the latest progress, roadblocks and issues around Engineering Cells and Tissues for Discovery and Therapy.
The Symposium is co-coordinated by the Stem Cell & Regenerative Medicine Center at the University of Wisconsin-Madison and the BioPharmaceutical Technology Center Institute and is open to the public. Registration is $100.00 ($50.00 for students and post-doctoral researchers). The Stem Cell Symposium will be held at Promega Corporation's BioPharmaceutical Technology Center, 5445 E. Cheryl Parkway, Fitchburg, WI.
Topics to be discussed include:
Cell and tissue patterning with stem cell derivatives
Genome and epigenomic engineering, editing and integration of synthetic biology into human cells
In vivo and in vitro models of human disease for drug discovery and toxicology
Mammalian organoid development and engineering
Regenerative medicine using implanted human cells and tissues
Featured presenters:
Rick Horwitz, Ph.D., Executive Director, Allen Institute for Cell Science, Seattle, WA
Christine L. Mummery, Ph.D., Professor, Developmental Biology and Chair, Department of Anatomy and Embryology, Leiden University Medical Center, Leiden, The Netherlands
Michel Sadelain, M.D., Ph.D., Director, Center for Cell Engineering, Memorial Sloan Kettering Cancer Center, New York, NY
Krishanu Saha, Ph.D., Assistant Professor, Biomedical Engineering & Wisconsin Institute for Discovery, University of Wisconsin-Madison, Madison, WI
Eric V. Shusta, Ph.D., Howard Curler Distinguished Professor, Department of Chemical and Biological Engineering, College of Engineering, University of Wisconsin-Madison, Madison, WI
James M. Wells, Ph.D., Director, Basic Research, Division of Endocrinology; Director, Pluripotent Stem Cell Center; Professor, UC Department of Pediatrics; Cincinnati Children's Hospital Medical Center, Cincinnati, OH
Peter Zandstra, Ph.D., University Professor, Institute of Biomaterials & Biomedical Engineering; Canada Research Chair in Stem Cell Bioengineering, University of Toronto, Toronto, Ontario, Canada
The Stem Cell & Regenerative Medicine Center at the University of Wisconsin-Madison, the BioPharmaceutical Technology Center Institute, Millipore Sigma, Perkins Coie, Promega Corporation, the Wisconsin Alumni Research Foundation and WiCell Research Institute, are serving as Platinum Sponsors of the symposium. For more information, please visit http://www.btci.org.
The following two tabs change content below.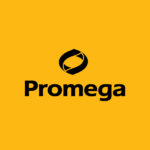 Promega products are used by life scientists who are asking fundamental questions about biological processes and by scientists who are applying scientific knowledge to diagnose and treat diseases, discover new therapeutics, and use genetics and DNA testing for human identification. Originally, founded in 1978 in Madison, Wisconsin, USA, Promega has branches in 16 countries and more than 50 global distributors serving 100 countries.