Judy Nguyen wasn't looking for an adventure as the Head of Scientific Research at a fledgling incubator for students. She just finished her Ph.D. in molecular biology and neuroscience, and was looking for stable work in scientific research or biotechnology. However, when she arrived in Tacoma, Washington, she was disappointed by the opportunities available to her.
"With Puget Sound, in the Pacific Northwest, so outdoorsy…Most of Tacoma is environmental science, which is not my background," Judy says. "I had a hard time finding anywhere to fit in."
Judy finally found a position with an engineering company, but she didn't feel quite at home. One day, her boss sent her out for an external meeting with a professor who had, she was told, "cool ideas." She was instructed to establish a connection and return with ideas for how her company could collaborate with the "crazy professor." As it turns out, that "crazy professor" had an idea for an organization to spark a revolution in the life science community around Tacoma.
From "Cool Idea" to Community Resource
That meeting was the first time Judy met David Hirschberg, Head Scientist and Affiliate Associate Professor at the University of Washington Tacoma. With a PhD from the Weizmann Institute of Science and a Post Doc at Stanford under his belt, David's resume includes positions at BristolMeyersSquibb, Agilent Technologies, Columbia University and several years as the Director of the Human Immune Monitoring Center at Stanford University. His "cool idea" was a vision for an incubator that could transform Tacoma into a hub of biotechnology.
"This was before RAIN was RAIN," says Judy, "His idea was to start a nonprofit to do biotech and to decentralize some of the scientific power from the institutions and give startups a place to go."
According to their mission statement, RAIN aims to "educate [the] community and grow jobs, talent, and companies in Biotech for Tacoma." David sees a future where Tacoma is a major hub for the life sciences sector, and he plans to meet those goals through education and collaboration.
It's a beautiful idea, but unfortunately, science can't just spontaneously happen. The Readiness Accelerator and Innovation Network, or RAIN, needed funding, space and staff. Judy offered to help David with grant-writing, which soon snowballed into a full-time position with the organization. They rehabilitated a building that previously housed a homeless shelter and launched community programs covering molecular biology, coding and even commercial cooking. David leveraged some of his connections in the area to recruit high school students into the lab and book prominent scientists to deliver public lectures.
Nearly two years later, RAIN has somewhat stabilized and they have a steady group of young scientists participating in their year-round programming. One of the most dedicated contributors is local homeschool student Catherine Ryan.
"[My mom] found a self defense class that I did not want to go to, until I was told that it was at a cool biotech incubator," Catherine says. "I instantly fell in love and wanted to get involved. I ended up volunteering that weekend to move furniture and scrub floors."
Catherine knew she loved science, and RAIN gave her an environment to soak up as much as she could. Without previous lab experience, she was amazed by the work other students were doing.
"I did absolutely nothing. I held my hands behind my back and stared in awe as they were working in a lab doing science."
With patient instruction from leaders like Judy, Catherine quickly learned basic lab techniques and developed skills in experimental design. She stepped into an intern position and began working full-time at RAIN. Now, she says that because of her experiences at RAIN, science and biotechnology are definitely part of her future plans.
The Tacoma RAINmakers
In addition to supporting other programming RAIN offers throughout the year, Judy and Catherine both serve as instructors for the Tacoma RAINmakers iGEM Team. iGEM is an international synthetic biology competition for students. Each team designs a project to use synthetic biology to address a specific problem they see in the world. The RAINmakers decided to focus on a very local issue: environmental arsenic contamination.
"In Tacoma, there is a lot of environmental arsenic," Catherine says, referencing a nearby copper smelting plant. "The testing capabilities are limited and it's costly and inconvenient. We wanted to make something that anyone could use."
The RAINmakers proposed a paper ticket assay that homeowners and other non-scientists could use to detect arsenic contamination in soil and water. The assay features two chromoproteins regulated by the arsenic regulatory gene ArsR, resulting in a test strip that changes color when arsenic is present. This cell-free system was designed to be accessible to anyone living in high-risk areas, regardless of scientific knowledge or financial status.
In addition to the experiments, the RAINmakers were involved in public engagement and outreach with RAIN. They visited an elementary school to teach third graders about DNA and planned a week-long bioengineering camp for ninth and tenth graders. This involved designing nine experiments, including a sequence where the students extracted and analyzed their own DNA.
In late October, the Tacoma RAINmakers arrived at the 2018 iGEM Giant Jamboree full of confidence. Team members Sarah, Ian, Michael and Madelyn delivered an impressive presentation about their experiments, results and outreach projects. Later, Sarah and Ian presented their poster in a Facebook Live session on the Promega page. Catherine, the ever-supportive instructor, responded to a Promega tweet about the team, saying "Those are my nerdy nerds!!!!!" At the end of the weekend, the RAINmakers were awarded a bronze medal and garnered a nomination for Best Education and Public Engagement.
When we finally got a chance to chat towards the end of the otherwise hectic weekend, Judy was already looking ahead to 2019. She told me about plans for a training camp where high school teachers could learn basic molecular biology experiments and get supplies for their classrooms. She also described how RAIN has struggled to attract students from underfunded public schools, and that one of their expressed goals for 2019 is to grow the iGEM team to better reflect the diversity of the Tacoma area. Overall, she remains dedicated to RAIN's goal of building a strong community of science in Tacoma.
"We're not a pretentious organization," she told me. "We're down and dirty Tacoma. We have awesome people at RAIN, and it helps when we overlap with the same visions of what we want Tacoma to look like. It's about creating opportunities and awareness that there's science happening, and you can be a part of it."
Learn more about how you can get support for your iGEM project at our website.
The following two tabs change content below.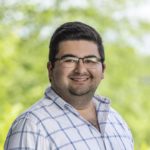 Jordan Villanueva studied writing and biology at Northwestern University before joining Promega in 2017. As a science writer, he's most interested in the human side of science - the stories and people behind the journal articles. Research interests include immunology and neuroscience, as well as the COVID-19 pandemic. When he isn't working, Jordan loves turning sourdough baking into a science. It's just a symbiotic culture of yeast and lactic acid bacteria, right?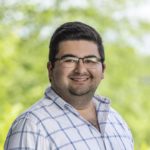 Latest posts by Jordan Villanueva (see all)