2017 finds Promega on the road visiting cities all across the United States. This year we are presenting workshops from leaders in the forensics community on topics like maximizing success with challenging samples, improving laboratory efficiency and reducing backlogs, and new tools and technologies for the forensics laboratory. This highly popular workshop series is a great way to learn from your peers about new techniques and workflows and network with other forensics experts in your region.
There are several more tours left between now and the end of 2017. Find out if we are coming to a city near you and register today!
The following two tabs change content below.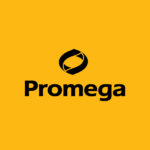 Promega products are used by life scientists who are asking fundamental questions about biological processes and by scientists who are applying scientific knowledge to diagnose and treat diseases, discover new therapeutics, and use genetics and DNA testing for human identification. Originally, founded in 1978 in Madison, Wisconsin, USA, Promega has branches in 16 countries and more than 50 global distributors serving 100 countries.