Promega Corporation today was named one of the "Best Places to Work" in the greater Madison area in Madison Magazine's annual survey. Promega ranks fifth in the category of large companies with 101+ employees. The "Best Places to Work 2019" list includes 30 local workplaces.
"We are honored to be recognized among these great Madison companies that clearly value their employees and put people first," says Gayle Paul, Director of Human Resources Operations at Promega. "Nurturing a work environment and culture that allows each person who works at Promega to realize their full potential benefits not only our business and customers, but also each employee, their families and our community as a whole."
Are you looking for your Best Place to Work? Explore the career opportunities on our website.
Related Posts
The following two tabs change content below.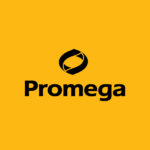 Promega products are used by life scientists who are asking fundamental questions about biological processes and by scientists who are applying scientific knowledge to diagnose and treat diseases, discover new therapeutics, and use genetics and DNA testing for human identification. Originally, founded in 1978 in Madison, Wisconsin, USA, Promega has branches in 16 countries and more than 50 global distributors serving 100 countries.