When this blog goes live, I'll be on my way from Chicago, IL, to Raleigh, North Carolina, for Science Online 2013. (Okay I lied, we moved the blog live early…soon I'll be on my way from Chicago to Raleigh.)
Last year was my first experience with Science Online, the unconference that brings together scientists, science writers, journalists, teachers, and students of science from the far reaches of cyberspace for face-to-face conversations about science communications, science, statistics and all sorts of topics.
How do you prepare for an unconference that sucks up bandwidth like a group of nine-year-olds devour Halloween candy? You bring lots of electronic gadgets and their chargers. You scope out your hotel room for electric sockets, immediately upon entering. You also bring your watercolor pencils or markers for any "science scribing" you may be doing, because Science Online is a tech conference that blends science with art beautifully, and Perrin Ireland will be back leading a sketch noting workshop and capturing many of the sessions as a "science scribe".  Her workshop was one of my favorites last year, and sketch noting is something that I have applied several times over to my work at Promega.
You bring comfortable shoes and clothes, because this is a meeting where you put ideas to work, and conversations require energy.
And, this year you get your children to help you practice moving Gangnam Style. Ack!
The last few days the twitter hastag #scio13 has been picking up steam. Many of the moderators have been linking to blogs about their sessions–making the already tantalizing schedule of sessions and workshops even more frustrating. If ever a group of people needed Hermione's time turner, it would be the Science Online community. Perhaps some of the physicists and mathematicians could come through for the rest of us?
For those who can't attend the conference, there are Science Online watch parties taking place around the world—live streamed sessions from the conference complete with local discussion groups of their own.
Last year I was new to the community, and I spent my conference prep time lurking on attendee blogs and occasionally leaving a comment. This year I have spent more time engaging in twitter conversations with people on the #scio13 hashtag. Hopefully, I will be able to interact with these great people in person and meet even more.
For people who can't find a watch party, the #scio13 hashtag will bring you into the discussion as well. You can visit the the Science Online website where the "converge" sessions will be posted. Many of the attendees will be live blogging the conference as well, and their writing will be posted here, and many of the individual sessions have unique hash tags you can follow.
I am presenting at a blitz session on Friday about mobile apps in the lab (#mobileappblitz). At that session I'll be presenting the Promega App and I'm hoping to hear from scientists who use mobile devices at the bench to find out more about what app features are most useful.
The Science Online community is an amazing and dynamic group of people dedicated to pursuing the best of science and science communications. It is a diverse community with representatives from all walks of life, backgrounds and cultures. The conversations are amazing; the sessions are truly informative; and the genuine devotion of this community to it's craft of scientific communication, education and research is truly inspiring. Just. can't. wait.
The following two tabs change content below.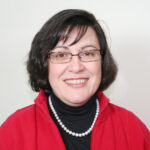 Michele earned her B.A. in biology at
Wesleyan College
in Macon, GA, and her PhD through the BCDB Program at
Emory University
in Atlanta, GA where she studied cell differentiation in the model system C. elegans. She taught on the faculty of Morningside University in Sioux City, IA, and continues to mentor science writers and teachers through volunteer activities. Michele supervises the digital marketing program group at Promega, leads the social media program and manages Promega Connections blog.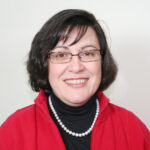 Latest posts by Michele Arduengo (see all)