Correspondence whether via postcard or letter has been a method of human communication likely since people became literate. Old letters and postcards have been uncovered in attics, basements and garages, offering depth and richness to historical events or adding context to how humans lived in the past. But what about finding correspondence from more than a few hundred years ago?
Interestingly, archeologists were excavating in a Roman fort just south of Hadrian's Wall and discovered well-preserved thin slices of wood with ink writing dating to the 1st century. While these 25 postcard-sized correspondence, found in a line about 3–4 meters long, are just the latest uncovered at the Vindolanda fort, the documents add to the history of Romans in Britain.
Many of the newly discovered wooden wafer postcards seemed to contain complete messages and could be read without the need for infrared photography. This treasure "hoard" of ancient Roman writing tablets offer insights such as a man named Masclus asking for leave. His previously discovered correspondence also from the Roman fort at Vindolanda included asking his commanding officer to supply more beer to his outpost.
The announcement of these 25 new Roman messages by the sponsors of the fort excavation are only preliminary overview of the find. In fact, archeologists are working on conserving and deciphering messages on the wooden tablets and plan on using infrared photography to reveal if there is any more writing on these postcards from the past.
Read more in the Vindolanda Trust Press Release.
The following two tabs change content below.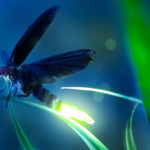 Sara is a native Wisconsinite who grew up on a fifth-generation dairy farm and decided she wanted to be a scientist at age 12. She was educated at the University of Wisconsin—Parkside, where she earned a B.S. in Biology and a Master's degree in Molecular Biology before earning her second Master's degree in Oncology at the University of Wisconsin—Madison. She has worked for Promega Corporation for more than 15 years, first as a Technical Services Scientist, currently as a Technical Writer. Sara enjoys talking about her flock of entertaining chickens and tries not to be too ambitious when planning her spring garden.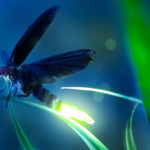 Latest posts by Sara Klink (see all)