I have a confession. I have fallen in love—with Pinterest.
I know that I am not alone in this love affair. I am sure that many of you share my infatuation, even if you are not willing to admit it.
If you haven't investigated Pinterest, you should check it out. A social bookmarking website, Pinterest allows users to post (or "pin") images of their favorites or bookmarks. Each image or"pin" also contains a link to the original webpage. You can sort your pins into "boards" that work like virtual bulletin boards with links to all the content.
As a visual person, this is ideal for me. I no longer have to sort through a list of "favorites" all the while trying to remember what the link I am looking for was called. Now I simply scroll through my boards until I see what I am looking for. Finally, because it is a social bookmarking site, other people can see, comment on, and repin, my pins (however, I can have up to three private boards if you have content I don't want to share).
At first glance it might seem that Pinterest is filled only with recipes, home décor, fashion and craft ideas, but if you dig a little deeper, you find there is a ton of stuff for the scientist as well:
There are gift ideas for all of your favorite scientists.
There are funny science cartoons.
There are hundreds of science images that are just plain cool.
There are funny videos and music parodies.
And, of course, there is the chemistry cat.
The following two tabs change content below.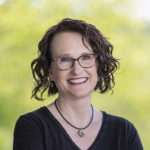 Kelly earned her B.S. in Genetics from
Iowa State University
in Ames, IA. Prior to coming to Promega, she worked for biotech companies in San Diego and Madison. Kelly lives just outside Madison with her husband, son and daughter. Kelly collects hobbies including jewelry artistry, reading, writing and knitting. A black belt, she enjoys practicing karate with her daughter as well as hiking, biking and camping.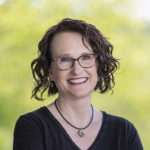 Latest posts by Kelly Grooms (see all)