I could quote all kinds of facts, figures and studies that support the importance of positive adult influences in a child's life and the impact of mentoring relationships. This is one case, however, where I believe you will learn a lot more reading about one volunteer's personal experience. This month, I will tell you about Amy Kruchten, a Promega employee who serves our community in a number of ways. Amy gives us a brief description of her work at Second Harvest Food Pantry and with the Madison Coalition of the Elderly. She goes into more detail about her work with Big Brothers Big Sisters of Dane County (Amy is on the left in the picture with Bucky Badger, her Little Sister is on the right).
1. How long have you worked here at Promega and what do you do?
Six years, I take care of the [document] scanning for several departments throughout the company.
2. Briefly describe your volunteer work.

I am a volunteer guardian for a woman in her 70's who suffers from different cognitive disabilities. This basically entails meeting with her and her care staff once a month to discuss how things are going, reviewing her financials and court documents, and just advocating for her to make sure she is living the best life possible for her. She is a great woman and spending time with her reminds me of how blessed and fortunate I have been in my life. She also has a brutal sense of honesty, which I find so refreshing and also makes me laugh.
Volunteer at Madison Coalition for the Elderly
I volunteer at the Second Harvest Food Pantry. I really enjoy volunteering there. It is a laid back environment, and every time I go there I do something different.T he volume of food they sort and prepare to go out to all the smaller food pantries is absolutely amazing and sad that SO much is needed! Finally, I organize the adopt a family here at Promega every year. This past year we actually raised enough to adopt 2 families, which was really exciting to me because they had several families close to Christmas that still hadn't been adopted.
Volunteer at Second Harvest 
I just celebrated 5 years with my Little Sister through Big Brother Big Sister. We do a wide variety of things gardening, volunteering, movies, baking, Great America, swimming. Her favorite thing we have done was going to the Justin Bieber concert last summer for her 16th birthday. Something really interesting about my little sister and I is that our birthdays are on the same day. Bigs and Littles are matched up by a support specialist at Big Brother based on interests we both have and personalities, and our specialist thought we would get along well- BEFORE he even knew we had the same birthdays.
3. Tell us more about Big Brothers Big Sisters. Why did you decide to volunteer in this way?
I chose this group for a lot of different reasons. One reason is totally selfish- I LOVE KIDS. Another reason is I am so grateful for the childhood I had. I have two parents that have been married happily for over 25 years. I grew up with them being involved in everything I did from softball to girl scouts. I lived in a safe community, there wasn't all the bullying in school, like there is today. Where I grew up, getting snowballs thrown at you was about as bad as it got! LOL, I also was lucky enough to get to do lots of things- vacations, camping, crafts, swimming. So I guess the idea of being able to help a child do some of those same things and give back motivates me to do as much as I can!
The biggest reason I am a Big Sister is there are SO many kids today living with so many hardships that they don't deserve and can't do anything about. I think a lot of the problems kids have today are cyclical problems- learned behavior from the adults they grow up around. All sorts of studies confirm this. Kids who grow up with parents that have unhealthy eating habits are more likely to be obese; kids who witness violence and abuse are more likely to become violent themselves, and the unfortunate list goes on and on. I truly believe that if we are able to make a commitment to spend time with a child, we can change their life. If people can show them a different path, that can lead them to be happier, healthier, more successful- most kids will want to choose that path. Often times, they just have never been shown that path- or seen the light at the end of the tunnel. In a recent survey, 81% of former Littles surveyed agree their Big gave them hope & changed their perspective of what they thought possible. My goodness, think about that… by spending a few hours a month with a kid, you can alter their life, that's powerful.
4. What would you like other people to know about the organization?
They are in serious need of Big Brothers. Unfortunately, so many kids grow up without their fathers. Having a male role model in their life, can seriously impact their lives in such a positive way.
5. How can others contribute?
Big Brothers Big Sisters is holding a fundraiser raffle. You can purchase tickets until August 4, 2011 for a chance to win some really amazing prizes! Click here for details  Or if people would prefer to give cash or a check I can take those too. I appreciate any donations!
6. Is there anything else you would like us to know?
I think sometimes people think that they have to dedicate a ton of time to being a Big. It's not really- a good guideline is a couple of times a month Bigs should be getting together with the Littles for activities. Over time, your Little becomes like family. My little sister goes to different family events I have! The longer you are matched the easier it is to do things together because you have established a true friendship with them! My Little and I sometimes will just get together and play the Wii and bake some cookies. She enjoys just getting out of her house!
The following two tabs change content below.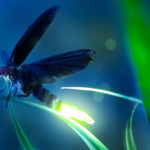 Karen Reece
Karen served as a Senior Research Scientist in Nucleic Acid Technologies at Promega before switching careers. She has a BS in Biochemistry and MS and PhD in Physiology, all from University of Wisconsin-Madison. Karen was born and raised in Madison, WI.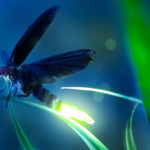 Latest posts by Karen Reece (see all)