Promega has a tradition of naming its new buildings after notable scientists. The building I work in is named for Michael Faraday who was among the first to describe electromagnetism in the 19th century. He is also notable because he had relatively little formal education. One of our manufacturing buildings in named after Rosalind Franklin, whose X-ray crystallography was essential to confirm the double helix model of DNA. Although she collected the physical data central to this model, Watson and Crick did embarrassingly little to acknowledge her contribution. Dr. Franklin died of ovarian cancer at the age of 38.
As we watch Promega's new cGMP building grow larger and more complete every day, the administration has reached out to us employees to suggest names. I began to research female scientists, particularly African Americans or Latinas, that should have this type of recognition.  This search proved to be (not surprisingly) difficult, so I decided to think outside of the box.
Madame CJ Walker (1857-1919) came to mind as a fairly well known African American business women, and one of the first African American millionaire. In 1906 Madame Walker, a.k.a. Sarah Breedlove, founded the Madame CJ Walker Manufacturing Facility, eventually headquartered in Indianapolis, where she manufactured her own formulation of hair care products, the first of which was called Madame Walker's Wonderful Hair Grower. These products were of great need to African Americans at the time because current products on the market contained were very damaging to hair and could lead to scalp infections and hair loss, or were unable to treat damage from infections and hair loss.  Madame Walker experimented with formulations in her home until she found one that was effective in stimulating hair growth. Madame Walker worked as a cook and housecleaner by day to get her hair care business off the ground. She sold her product by traveling door-to-door, aided by her husband, Charles Joseph Walker, who was a newspaperman with knowledge of marketing. Within 10 years, Madame Walker went from living as a widow with only $2.00 to her name working two jobs to a self-made millionaire living in a 30+ room mansion in New York! In addition to her manufacturing facility, Madame Walker had over 15,000 sales agents worldwide and beauty schools in three states. Madame Walker was also generous with her fortunes and was a supporter of Historically Black Colleges and Universities. Madame Walker's hair care products are still on the market today.
In my research on Madame Walker, I discovered she was a student of Annie Turnbo Malone (1869-1957), who, it seems, should be credited with originating the industry for African American hair care.  In the late 1890s, Malone experimented with various chemical formulations in her home seeking a safer and more effective hair care formula, which was named Poro. While the hot comb had been around for quite a while, Malone developed one of the first models used by African American women, which was used to style hair into a straighter, wave style. Madame Walker, along with her employee Marjorie Joyner, improved on this design and obtained a patent. The hot comb was used by African American and European American women alike to achieve a long-lasting wave hairstyle. Annie Malone was the first to begin selling her products door-to-door throughout the country because traditional distribution systems were not available for African American women to use.
By the 1920s, Malone's business was worth over $15 Million. Malone had franchises worldwide employing over 75,000 women. She founded her own line of beauty schools called Poro College in 1917, based in St. Louis, MO, which served to train sales associates not only on hair care products, but also on social issues. Malone was very generous with her fortunes as well, supporting tuition for students at Historically Black Colleges and Universities. She also gave thousands to the St. Louis Colored Orphans' Home, which was renamed the Annie Malone Children's Home in 1946. Unfortunately, while Malone traveled the nation focusing on civic activities, she left her business in the hand of inexperienced managers and eventually lost it all.
So you might be asking, how exactly does all of this fit into a scientific blog post? I'll ask you to think outside of the box as well. These women were chemists that achieved great success. In a post-slavery, oppressive society where they were barely recognized as human beings, they had no formal training, but were able to develop complex chemical formulations through trial-and-error that have proven safe and effective to use for over a century. These women not only developed their formulas, but they also took on the challenge of scaling up the formulations to be manufactured and sold worldwide! Both women were also inventors that improved on existing technology to complement their product lines. Both women, very innovative and dedicated, had a vision and took a non-traditional path to start a business that would grow and thrive for years to come. The paths taken by both Malone and Walker seem quite similar to the innovative path Promega has taken since its birth in the late 1970s, which should make for another interesting blog post in the near future.
Resources for Madame C.J. Walker
Madam C. J. Walker. (2012, September 19). In Wikipedia, The Free Encyclopedia. Retrieved 16:20, October 17, 2012, from http://en.wikipedia.org/w/index.php?title=Madam_C._J._Walker&oldid=513469157
Official Madame Walker Biography Site: http://www.madamcjwalker.com/black-history-month-resources/
Madame Walker's Company Website: http://www.madamewalker.net/
Black Inventors: http://www.blackinventor.com/pages/madame-walker.html
Resources for Annie Turnbo Malone
Annie Malone. (2012, April 24). In Wikipedia, The Free Encyclopedia. Retrieved 16:22, October 17, 2012, from http://en.wikipedia.org/w/index.php?title=Annie_Malone&oldid=489025480
Annie Malone's Biography on Answers.com: http://www.answers.com/topic/annie-malone
The Black Inventors and Scientists Museum, Inc.: http://theblackinventionsmuseum.org/BIS_MUSEUMS_INC/Ms_Annie_Malone.html
The following two tabs change content below.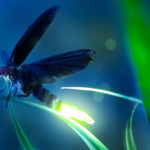 Karen Reece
Karen served as a Senior Research Scientist in Nucleic Acid Technologies at Promega before switching careers. She has a BS in Biochemistry and MS and PhD in Physiology, all from University of Wisconsin-Madison. Karen was born and raised in Madison, WI.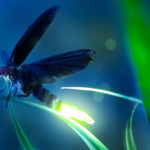 Latest posts by Karen Reece (see all)