Having never grown a vegetable garden, I took advantage of some planting space in the Promega community garden in June 2010. Since most of my yard is shaded, this was the first time I had the opportunity to dig up soil, sow seeds, weed, water and harvest produce. I now have a greater appreciation for the effort it takes to place a ripe, beefsteak tomato on my plate. During this experience I learned that 1) I thankfully had two garden experts in my department, 2) not all winter squash is as edible as it appears on the seed package, 3) one gallon of water weighs 8.34 lbs. or 3.79 kgs, and 4) mosquitoes can form mushroom clouds when you disturb their shady garden retreats.
Looking toward the 2011 growing season, I was a bit skeptical when I heard that Promega's Manager, Culinary Experience and new Head Chef, Nate Herndon, was overseeing the preparations of the employee community garden in addition to a new kitchen garden. Little did I know what culinary inspirations Nate and his staff would create for our three on-site cafeterias.  Just an FYI—our culinary staff prepares full menus for our in-house catered events, food service for our on-campus scientific symposia and catered community events. Given all these venues, I suspect our culinary staff could take on any challenge chef Gordon Ramsey or the Food Network's Iron Chef could concoct for them!
After planting my community garden plot in June this year, my curiosity drew me to the other side of the Promega campus to take a gander at the kitchen garden in mid-July. There it was, an enviable 90'X 90' deer-proofed area with neatly mapped out rows of vegetables, herbs and edible flowers. According to Nate, he and Sous Chef, Pete Kelly, completed the initial planting of this huge area over a one-week period.  That was only accomplished after all the heavy post digging, fencing, and tilling was finished by Jason Hankes, Promega's Landscape Manager, who must enjoy the torture of a cold, wet spring in Wisconsin. Only then were Nate and Pete able to place plants and seeds into the frost-free soil. The inventory of soon-to-be vegetation included tomatoes, peppers, tomatillos, cucumbers, summer squash, zucchini, radishes, beans, peas, herbs, and a relatively unknown local delicacy, ground cherries (Physalis pruinosa).
One of the biggest challenges Nate faced was getting a consistent water supply to the garden. Unfortunately, trucking in rain barrels and storing them in the four corners of the garden for water collection became pretty difficult without a gutter system or downspout to funnel water into the barrels. So, Bill Linton, Promega's President and CEO, seeing the dilemma, obtained a permit from the City of Fitchburg to tap into the water main system, and "Voila!" instant irrigation as needed.
With all the plants in place and the water supply secured, the next challenge was weeding. Ginormous (yes, it's an official word now) amounts of mulch and hay were brought in to cover the ground and choke out the weeds with the intent of avoiding chemical warfare against unwanted species. But weeds being persistent inevitably poked through. So Nate and Pete would come in on weekends and after work to weed their investment. Soon the hard work paid off in June with the early harvest of peas, radishes and beets. Early Summer menus featured garden beet salad, chilled minted sweet pea soup, and fresh radishes for sandwiches of locally raised, grass-fed beef. By the beginning of July, Nate and Pete were working in the garden two hours a day just to keep up with harvesting and weeding after work.  There had been so much produce coming in during the month of July and August that Nate decided to can tomatoes and salsa, pickle peppers and freeze roasted tomatillos away for winter use.
As you can imagine planning menus and preparing dishes with all this produce created an immense amount of organic waste. According to Nate, the kitchen actively generated a 50-gallon bin of biomass every other day. Fortunately, the waste was heaped onto a garden compost pile that was tilled into the soil for new plantings and will be used to fertilize next year's kitchen garden. Plans are also in the works to build a "hoop house" next year, so the kitchen will be able to extend the growing season. Yes, I had the same response, "a hoop house?".  Apparently, this is a term used to describe a simple greenhouse structure made of semi-circular archways and plastic sheeting designed to grow plants from seed or seedlings and protect them from the elements. My mind immediately conjured up images of Southern belle hoop skirts as tiny beehive-shaped greenhouses when I first heard the term.
One of the more unique fruits that appeared on our menu in late July was the ground cherry. They look like small, pale yellow tomatillos that grow on a shrub close to the ground, hence the name ground cherry. You can peel back the husk and eat the fruit in a single bite. They taste like a persimmon to me, being from Southern Indiana, but others have described it as having a mild pineapple flavor. So Nate and his staff created a salad with cornmeal-fried green tomatoes, candied pecans and ground cherries with a sherry vinaigrette. The edible nasturtium in the photo makes this dish even more delectable looking. I'm not a practicing vegetarian, but this dish was so fresh, savory and satisfying that I contemplated picking the tomatoes from my community plot before they ripened on the vine just to recreate the dish at home.
Nate and his crew have experimented with a number of vibrant vegetable-herb pairings and combinations to bring us menus that rival any of the gourmet restaurants in town. A perfect example of this is the kitchen's BLT featuring garden tomatoes and basil aioli with house-made bacon from local pork belly. Hopefully, those of you with no real estate for vegetable gardens, like me, have been inspired to join a community garden next year. Who knows? Perhaps you'll create your own signature dish of fresh ingredients to make even Anthony Bourdain's mouth water. The American Community Gardening Association (ACGA) has an online tool to help locate a community garden near you. And if growing your own vegetables and herbs is not your "cup of tea", don't forget to support your local farmer's market to take advantage of the fresh seasonal harvests.
The following two tabs change content below.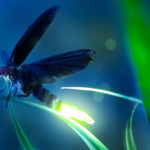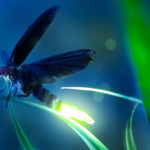 Latest posts by Maria Perr (see all)