It is March 4, and here in southern Wisconsin we're getting ready for another major winter storm. There was a big snowstorm last week that dropped upwards of  10-15 inches of heavy wet snow  in southeastern WI along Lake Michigan, on the cities of Milwaukee, Kenosha and Racine. In Milwaukee and Racine counties alone there are more than 1.1 million people, according to recent  U.S. census records. That equates to a lot of cars stuck on streets and freeways when heavy snow hits.
While the storm track for last week's storm was south of Wisconsin, what approaches now is expected to make for shoveling and snow blowing in western and central WI. Here is an image from the National Weather Service office in La Crosse, showing advisories and warnings (winter storm warning in dark pink, across much of Minnesota and western Wisconsin).
 We are technically 16 days from the first day of spring, March 20. Anyone that has not experienced WI (or for that matter upper Midwest) winters may wonder if heavy snow in March is unusual for this area.
Sadly, it is not. The National Weather Service office in La Crosse, WI posted this information on March snowstorms past:
For a record 1-day storm on March 13, 1997, 14.3 inches of snow fell in La Crosse, while during a 2-day storm March 5-6, 1959, La Crosse received 18.5 inches of snow.
The national weather service office in Sioux Falls, South Dakota maintains a list of record snowfalls for South Dakota for March: http://www.crh.noaa.gov/fsd/?n=fsdtrivia03
In this list there is a reminder that the "storm of the century" (20th century) occurred on the east coast of the U.S. on March 7, 1993. You might recall that a baby boom was recorded in the eastern U.S. approximately 9 months after this huge storm.
Here is the current National Weather Service graphic showing expected snowfall totals for eastern Minnesota through central WI for this snowstorm, through March 5:
 
Finally, a word on winter weather and safety. Snowstorms that come in March often contain very wet, heavy snow. Not only is this snow very difficult to move, but the moisture content makes it a very slippery snow, potentially treacherous for walking, shoveling and driving. March, even early March here in the Midwest is a heady time: daylight is on the increase, the sun is higher in the sky and now brings some warmth. Spring is coming.
And while March snowstorms can be less cold than snowstorms in January and February, they often contain very strong winds, so blowing and drifting snow, especially in open areas, is common and can result in poor visibility and slippery spots, even  on plowed surfaces. These March storms are due some respect.
Spring on March 20? On the calendar, yes. Outdoors in Wisconsin? It depends on what you mean by "spring".
Live east of Wisconsin? Like snow? Let us know if this system reaches your city and what your results are.
The following two tabs change content below.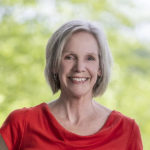 Kari Kenefick
Kari has been a science writer/editor for Promega since 1996. Prior to that she enjoyed working in veterinary microbiology/immunology, and has an M.S. in Bacteriology, U of WI-Madison. Favorite topics include infectious disease, inflammation, aging, exercise, nutrition and personality traits. When not writing, she enjoys training her dogs in agility and obedience. About the practice of writing, as we say for cell-based assays, "add-mix-measure".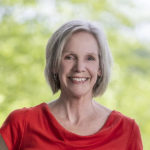 Latest posts by Kari Kenefick (see all)