So, summer is here. Wisconsin in the summer (minus the mosquitos) is the best. So much to do! I find that if I don't make a list of the places I want to go or the things I want to do, it all of a sudden it's September and summer is gone. As someone that has lived in Madison for a majority of my life, these are the things that I love to do in the summer.
Get to the Farmer's Market! We have an unbelievable market here. Seriously. I lived in Colorado for a couple of years, and you wouldn't believe the amount of people that would comment on our market when I told them where I was from.
Boat on Lake Mendota. And get out the water skis. While you're out there, ride on over to Nau-Ti-Gal or Mariners and have some dinner.
Go to Summerfest. (It's in Milwaukee, but worth the short drive.) Multiple times if you can. You definitely don't have to go to the main stage for a concert; it's just as fun to go in and listen to the side stages.
Run or walk Crazy Legs. Either way, it's a blast. I know – this is in the Spring, but whenever it's here, I know summer is right around the corner! You can take the kids with strollers/wagons on the walk if you want, and it's a fun way to get the family involved.
Concerts on the Square. Picnic with some delicious food, wine and a little classical music? Yes, please.
Cave of the Mounds. It's pretty fun for kids and adults, and it's nice and cool when it's super hot out, and it's 50 degrees in there.
Go to the zoo! It's free, and pretty cool.
Sit out on the Memorial Union terrace. Relax and listen to music on the weekend. Or bring the family and get some Babcock ice cream and feed the ducks.
Go out to the local weekend fairs and festivals. You can keep yourself busy every weekend.
Brewer game!  (Again Milwaukee, but again worth the short drive.) Miller Park is fun as an adult, or you can bring the kiddos as well.
So, that's my list. What's your favorite thing to do in Madison in the summer? Or, if you are a former Madison resident, what is your favorite summer memory?
If you hail from parts distant, what is your favorite thing to do where you live? We are always looking for vacation and travel ideas.
The following two tabs change content below.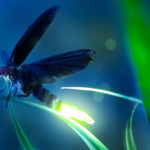 Sarah Dewbre
Sarah is a recruitment specialist at Promega and gets to help bring very talented individuals to an incredible organization. She is a Madison native, and received her undergraduate degree from UW-Madison in Psychology and her MBA from University of Phoenix. In her free time, she is typically running around after her three young children, cooking or watching football.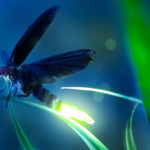 Latest posts by Sarah Dewbre (see all)