It's one of the lamentable rites of passage for parents who choose to vaccinate their children: those first needle pricks in those perfect, chubby thighs that, however quickly and effectively administered by medical staff, unleash the flood of wails and tears from our innocent babies. Well, those traumatic aspects to early doctor visits could be a thing of the past thanks to the development of a fingertip-sized, needle-free vaccination strip called the Nanopatch.
The Nanopatch, to the naked eye, just looks like a patch. But placing it under a microscope reveals thousands of microscopic points that can deliver dry-coated vaccines directly into the skin. Even better, it self-degrades, with no "sharps" to dispose of. When the patch is applied to the skin, the microprojections become wet and dissolve within minutes. The patch is the invention of Australian bioengineer Mark Kendall from the Australian Institute for Bioengineering and Nanotechnology at the University of Queensland. It is offering a potential revolution in how vaccinations are administered. The benefits extend significantly beyond the comparatively inconsequential doctor's office scenario I described above; this development could boost immunization programs in developing nations around the world in a significantly cheaper, more effective and faster way than has been possible up to this point. It has the potential to protect people in at-risk and medically underserved areas against diseases like flu and the human papillomavirus (HPV) that causes cervical cancer, which is the biggest cause of death in young women in developing countries.
If brought successfully to market, these smaller-than-a-postage-stamp-sized strips could save thousands upon thousands of lives.
The technology is designed to replace the conventional needle and syringe method of immunization delivery that has been around, basically unchanged, since its initial development in 1853. While largely effective, that method is relatively expensive and requires cold-chain refrigeration and trained staff for delivery, making it logistically more difficult for use in more remote parts of the world. The patch promises to solve many of those problems and offers a glimpse into what some immunization experts are referring to as a "vaccine utopia."
How do you deliver the vaccine with Nanopatch? Place the patch on the recipient, via a reusable applicator, and 20,000 micro-projections per square centimeter on the strip painlessly inject the dry-coated vaccine directly into the narrow, immune cell-rich layer beneath the skin's surface. Immunology research over the last 30 years has shown that traditional intramuscular delivery of vaccine is actually not the most effective; muscle contains a relative dearth of immune cells compared to skin. Kendall calls the skin the "immune sweet spot." Tests have shown the patch can generate the same immune response with only a fraction of the dose required by a conventional shot.
How do you store it? In an envelope. In a box. In a backpack. In other words: at room temperature or even warmer. Unlike syringe-delivered vaccine, the patch requires no refrigeration because the vaccine is in dried form. This is especially critical when considering the potential effects to immunization availability and efficacy in developing countries, where refrigerators can be difficult to come by. The World Health Organization estimates breaches in the cold-chain handling of vaccinations in Africa have reduced their efficacy to 50 percent. The patch is also easily transportable. Kendall speculates it could even potentially be mailed to remote locations for people to administer to themselves.
How much does it cost? It's cheap; about 50 cents per vaccine, compared to more than $50 for many current syringe-delivered vaccines. One of the primary factors here is the significantly smaller amount of vaccine needed: the patch only requires about one-hundredth of the conventional dose, which reduces costs to the health care system. The reduced dose required would also ease strains on supply, especially important in a pandemic situation.
While it sounds great and seems very promising, the Nanopatch is not the first technology to tread this ground, and those which came before unfortunately did not succeed. Kendall recognizes the challenges, but asserts that previous methods had a different mode of action, and the Nanopatch offers a more direct application and greater control over the antigen delivery. Testing is ongoing. Initial tests on mice have successfully administered various inoculations against flu, HPV and chikungunya (a mosquito-borne viral disease). In 2012, Kendall and his team executed feasibility studies using prototypes of the patch in Papua New Guinea, the location of one of the world's highest rates of HPV infection. After traveling in fairly extreme climate conditions, they returned to find that the patches had suffered no loss in vaccine activity. Follow-up field trials in the Papua New Guinea Highlands are scheduled to begin later this year. The march toward human clinical trials continues.
"This could potentially change the world of vaccinations," Kendall says, "But we still have a very long way to go." Until then, I wish Kendall and his research team success in what strikes me as a meritorious endeavor, and look forward to a day when there's a better vaccination option for people all over the world.
(Additional note: Kendall was awarded one of the 2012 Rolex Awards for Enterprise for his work with the Nanopatch. The following video features him discussing the background and progress of the work.)
[youtube http://www.youtube.com/watch?v=vcbSvZOyCzU]
Resources
The following two tabs change content below.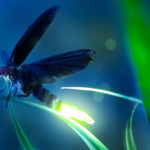 Caroline Sober
Caroline is a senior software developer at Promega. She's not a scientist, so if you hear her talking about DNA purification or pipetting or current issues in bioprivacy, she's totally faking it and you should tell her to hush. She is, however, passionate about building useful software, the interactions between people and technology in general, and how social media is changing the conversation between companies and customers. She lives in Madison with her husband, daughter, and 110-pound dog.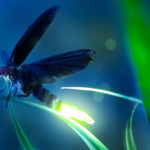 Latest posts by Caroline Sober (see all)