Autumn in the northern hemisphere is beautiful. Leaves on trees are turning color and falling; farmers and gardeners harvesting their crops; the temperatures are cooler and apples are ripening. Each autumn week brings new varieties of apples that come into season, which means more opportunity for delicious goodies like apple pie, apple butter, applesauce and caramel-covered apples. And with Halloween less than two weeks away, caramel apples are popular treats for that holiday as well. But what if that sweet treat on a stick you find packaged in grocery stores had a hidden danger? A recent article published in mBio investigated how a low pH apple coated in low-moisture caramel, mediums not hospitable to bacterial growth, could allow Listeria monocytogenes to multiply.
This investigation was sparked by a 2014 outbreak of L. monocytogenes traced back to caramel-coated apples. This origin was an unexpected result because apples are acidic and caramel has little water and is heated before coating an apple, conditions under which L. monocytogenes is unlikely to grow. Researchers asked what if the act of inserting a wooden stick into the apple released enough fruit juice to interact with any L. monocytogenes and moisture present that was trapped between the apple and caramel coating, allowing the bacterium to replicate? Based on how caramel-coated apples are handled, this potential growth would be greater in apples stored at room temperature versus those that were refrigerated.
To test this possibility, Glass et al. inoculated the skin, stem and calyx regions of 144 unwashed Granny Smith apples with four strains of serotype 4b L. monocytogenes, the same strains associated with the caramel apple-associated Listeria outbreak (4.2±0.7 log10 colony-forming unites [CFU]). Half of the apples had a flat or round wooden stick inserted through the stem of the apple. Apples were then dipped in 95°C purchased caramel, resulting in an approximately 0.8–1.2 log10 decrease in L. monocytogenes on each apple. After the caramel-coated apples cooled, they were stored at room temperature (25°C) or refrigerated (7°C).
By day 3 on the room-temperature caramel apples with a stick, there was a 3.6 log CFU increase in L. monocytogenes. Keep in mind that an infectious dose of L. monocytogenes is about 105–107 CFU, and a nearly 4 log increase brings the bacterium into this dose range. The increase in Listeria remained 3.4 logs CFU above CFU measured after caramel coating for the rest of the 11-day experiment. For caramel apples without a stick stored at room temperature, L. monocytogenes did grow but significantly less: 2.1 log10 CFU above baseline by day 11.
For refrigerated caramel-coated apples, the apples without sticks had no Listeria growth over the 28 days tested. However, those coated apples with sticks did show L. monocytogenes growth but not until the second week, but nothing like the log increase seen in room temperature apples (e.g., each apple had an average of 1.9 log10 CFU at 4 weeks). Control apples that were inoculated with L. monocytogenes but never coated with caramel had no bacterial growth over 21 days when refrigerated.
These experiments suggest that coating apples in caramel and storing them at room temperature was sufficient for L. monocytogenes growth on an item destined for human consumption. Adding a wooden stick enhanced bacterial growth, and refrigeration retarded Listeria multiplication. While these results strongly suggest caramel-coated apples should be refrigerated to prevent bacterial growth, I would have been interested to see how L. monocytogenes may have replicated on an inoculated apple without caramel coating at room temperature and what the background number of CFUs were present on Granny Smith apples prior to inoculating with L. monocytogenes. Consider making your own caramel apples or choosing refrigerated ones sold without a stick and adding a wooden handle prior to eating for one-handed consumption.
Reference
Glass, K.A. et al. (2015) Growth of Listeria monocytogenes within a caramel-coated apple microenvironment. mBio 6, e01232–15.
The following two tabs change content below.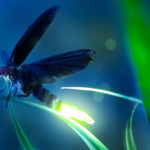 Sara is a native Wisconsinite who grew up on a fifth-generation dairy farm and decided she wanted to be a scientist at age 12. She was educated at the University of Wisconsin—Parkside, where she earned a B.S. in Biology and a Master's degree in Molecular Biology before earning her second Master's degree in Oncology at the University of Wisconsin—Madison. She has worked for Promega Corporation for more than 15 years, first as a Technical Services Scientist, currently as a Technical Writer. Sara enjoys talking about her flock of entertaining chickens and tries not to be too ambitious when planning her spring garden.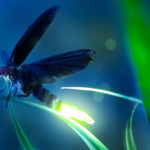 Latest posts by Sara Klink (see all)