I am a podcast junkie. In a given week I will listen to 15-20 podcast episodes, while only watching a couple television shows. Podcasts allow me to partake in my favorite pastime, learning, while offering distraction from mundane and time-consuming activities.
Podcasts help me pass the time during my daily 1.5+ hour round trip commute, while running (including during races) and in waiting rooms or airport terminals. Not surprisingly, many of these include science podcasts.
So, I was ecstatic to hear about a new science podcast for kids, Wow in the World, that I could share with my 5-year-old daughter. I considered it an experiment, assuming that she would listen to one or two episodes and lose interest, not expecting her to stay engaged by 20 minutes of audio alone.
I couldn't have been more wrong. Within a few seconds, she was singing along with the theme song and after a couple minutes she was fully engaged and asking questions about what was being discussed. In a world where our DVR is filled with a backlog of recorded shows for her to watch on TV, she had trouble understanding that we had to wait until next week for another episode. In the meantime, she enthusiastically listened to the same episode 3 or 4 times, picking up something new each time.
This particular podcast really honed in on topics sure to spark interest in kids, such as the velocity of poop, tooting cows and slug slime. But they also addressed more abstract subject matter like human origins, G-forces and space science, explaining complex new scientific discoveries in an entertaining and memorable way.
Besides gaining a new podcast listening buddy, I also learned a few things while observing this experiment play out over the past few months. While these are not earthshattering revelations, they do offer something for parents, educators and scientists to keep in mind when communicating scientific ideas and trying to encourage exploration in STEM fields.
Imagination is not an ability, it is a skill that needs to be developed and has value. Podcasts are a great way to foster that skill by forcing you to "see with your ears." During Wow in the World episodes we listened to descriptions of the conditions that lead to diamond rain on Neptune and how Planarian flatworms grow two heads in space. This experience allows a child to draw on what they know and create their own mental image. This skill can then be extended to learning about anything and being able to create the necessary neural connections for lasting knowledge.
Humor, relevancy and discussion enhance the understanding and retention of scientific information (or any information, for that matter). Although some of the topics of the podcast were about ideas that would be difficult for adults to understand, the hosts of Wow in the World were able to find the core ideas within scientific findings and present them in a way that connected with the world of children. They also created fun scenarios that created a context in which to explain the science (like time-travel or an intercontinental, human-carrying passenger pigeon) as another effective way of piquing interest about a difficult topic.
Listening is hard to do and undervalued. On multiple occasions, my daughter would ask a question while listening to an episode of Wow in the World and I would need to press pause to respond. She would immediately ask why I turned it off (she wanted to keep listening!). I had to explain that if we didn't stop the audio, we might miss something. Words to live by! Another common response I had to her questions was, "Let's wait and see if we hear the answer." While it was tempting to answer the questions, it was more important to let her hear it on her own. I think she really gained confidence from being able to explain what she heard to me, instead of me being the source of knowledge (as is often the case).
And now, after all of this learning and discovery, the first season of this podcast has ended and we both find ourselves anxiously awaiting its return (and of course listening to old episodes again). What science podcasts (for kids or adults) do you listen to? Share your favorites with us!
The following two tabs change content below.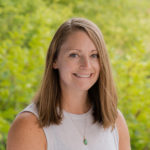 Darcia is a Content Lead at Promega. She earned her BS in Secondary Education at the University of Wisconsin Oshkosh, with minors in Biology and Spanish, and her MS in Biotechnology at the University of Wisconsin Madison. She is passionate about sharing scientific knowledge with all audiences, including her family and friends—whether they have solicited the lesson or not! In her free time, Darcia enjoys reading, playing volleyball, eating delicious food and cheering for the Chicago Cubs.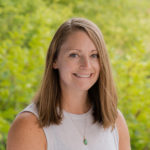 Latest posts by Darcia Schweitzer (see all)