Well, I just booked my plane tickets to Washington, DC., to attend the 22nd International Symposium on Human Identification (ISHI), which is being held October 3–6. I am excited because every year ISHI is filled with great presentations and posters that represent the newest advances in forensic science. Plus, I have opportunities to interact with some of the greatest minds in the field. These opportunities include more formal interactions, such as asking questions of presenters during the general session and poster sessions and "talking shop" during the breaks, lunches and evening events, but also informal interactions like chatting between mouthfuls of Texas barbecue (16th and 21st ISHI), line dancing (17th ISHI in Nashville, Tennessee), sipping Pinot Noir at a Hollywood hotspot (18th and 19th ISHI) and having pictures taken with a fairly convincing Elvis impersonator (20th ISHI in Las Vegas, Nevada).
What are the hot topics that will have attendees buzzing this year?

Even before the general session starts, many of the symposium attendees will participate in one of the Sunday workshops: Use Of Animal DNA In Case Work; Every Dog Has His Day In Court and High Volume DNA Sample Processing and Automation. There are also the Monday workshops about mixture interpretation, familial DNA searching, missing persons and microfluidic systems. Choosing which workshops to attend is, in my opinion, one of the hardest parts of attending ISHI.
On Tuesday, October 4, to start the general session, attendees will hear predictions about the future of forensic science from keynote speaker Juan Enriquez, one of the world's leading authorities on the economic and political impacts of life science. Enriquez is the author of As the Future Catches You, which analyzes the impact of genomics on business and society, and The Untied States of America, which explores why, as technology advances, some countries become more successful, while others decline. It will be interesting to hear what Mr. Enriquez has to say about forensic technology of the future.
I've seen the detailed agenda of talks and posters, and there is a lot of interesting material. The organizers within Promega do a spectacular job of lining up the best of the best to dazzle us with their latest research and scientific advances. I see certain names that I expect to see every year and some new names of the up-and-comers who will continue to develop new protocols and technologies well into the future.
Another great way to learn about the latest and greatest DNA-typing technology is to visit the exhibitors before or after the presentations or during the breaks, and if knowledge isn't enough incentive, there are pastries, coffee and desserts in the exhibitors' space. I'll be spending quite a bit of time in the Promega booth, gathering feedback about existing Profiles in DNA content and ideas for upcoming articles as well as information about how forensic scientists use social media. Be sure to stop by and visit.
Be forewarned though, I won't be in the booth during the Interesting Cases session, when presenters give real-world examples of forensic science in action. The Interesting Cases session is one of the many high points of ISHI, and the talks cover cases that range from amusing to disturbing to downright tragic. It's a good chance for analysts to share stories and, in some cases, a laugh. For summaries of some of the lighter talks from past symposia, see DNA Evidence from Lip Prints and Used Cups and How Deer and Dog DNA Helped Solve Crimes.
The general session wraps up on Thursday morning. Attendance might be a little lower first thing in the morning as a few attendees plead with their alarm clocks for a few more minutes of sleep after being out a little too late after the Wednesday dinner event. [Hey! Scientists know how to have fun too.] Finally, to squeeze in a few more hot topics before everyone departs, there are the Thursday workshops: Troubleshooting Common Laboratory Problems Workshop and Forensic DNA Phenotyping. As an ex-Promega Technical Services Scientist, I know you can never have too many troubleshooting tips, but I'd also like to attend the workshop about forensic phenotyping, which is a new, but controversial, use for forensic DNA analysis.
Obviously I've got some tough decisions about which workshops to attend and what to see and do while at ISHI. In fact, I think the only easy decision was my initial decision to attend ISHI.
To learn more about the upcoming 22nd ISHI, visit ISHI news or follow @ishinews on Twitter.
If you are planning to attend ISHI this year, what do you hope to learn? If you have attended ISHI in the past, what are some of your favorite memories?
The following two tabs change content below.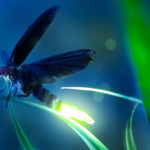 Terri Sundquist
Terri has worked as a Scientific Communications Specialist at Promega Corporation for more than 13 years, and prior to that, spent more than 5 years solving problems and answering questions as a Promega Technical Services Scientist. She graduated with B.S. degrees in Chemistry and Biology at the University of Wisconsin—River Falls, then earned her M.S. in Molecular Biology from the Mayo Graduate School in Rochester Minnesota.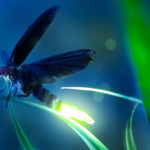 Latest posts by Terri Sundquist (see all)