During the winter months "Is it cold enough for you?" is a common greeting here in Wisconsin. With the official start to winter here in the Northern hemisphere less than 2 weeks away, temperatures are dropping and many of us are experiencing temperatures at or below the freezing point. As I write this blog entry, the temperature outside is a balmy –14°C (7°F), with a wind chill of –20°C (–4°F). Days like today want to make me hibernate or temporarily move to warmer climes, especially when I think about the colder temperatures that will surely follow in January and February. I was recently reminded that as cold as it is now, it could be worse. Much worse. There was a recent report of a new record low temperature in the heart of Antarctica, and I am cold just thinking about it. The temperature? –92.3°C (–136°F, 178°K).
It doesn't matter what temperature scale you use, that's cold: colder than your –70°C freezer and colder than dry ice (–109.3°F, –78.5°C).
This mind-numbing record low temperature was recorded on August 10, 2010, by thermal infrared sensors mounted on satellites such as the Landsat 8. Ted Scambos and his team at the National Snow and Ice Data Center identified this new record temperature as they examined 32 years worth of polar data. As researchers examine the data more closely, this prelimary figure may even drop another degree. Of course, at those temperatures, what's another degree?
Antarctica is cold, even on a good day. The dry, clear air allows heat to be radiated very efficiently out into space, and during the long Antarctic winter months, there is no sunlight to warm the continent. In general, the higher the elevations, the colder the temperatures. However, this new record low was not recorded at the top of one of the peaks but rather in a low spot between Dome Argus and Dome Fuji on the East Antarctic Plateau. The reason? As the air cools near the summit, the denser cold air slides down the slope and collects in this pocket. Additional heat loss reduces the temperature even further.
For anyone wanting to know more about the science involved, the National Aeronautics and Space Administration (NASA) has some great illustrations explaining why this area of Antarctica is so cold.
So, if you live in a cold climate and complain about the cold occasionally, this information won't help you stay warm, but maybe it will help you put the cold in perspective.
The following two tabs change content below.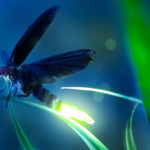 Terri Sundquist
Terri has worked as a Scientific Communications Specialist at Promega Corporation for more than 13 years, and prior to that, spent more than 5 years solving problems and answering questions as a Promega Technical Services Scientist. She graduated with B.S. degrees in Chemistry and Biology at the University of Wisconsin—River Falls, then earned her M.S. in Molecular Biology from the Mayo Graduate School in Rochester Minnesota.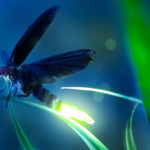 Latest posts by Terri Sundquist (see all)